Digitisation: transforming the face of insurance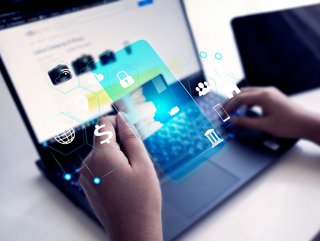 Digitisation: transforming the face of insurance
Insurtechs are spearheading a digital revolution in insurance. We look at what insurers must consider when choosing to transform their legacy systems
Insurance is in the midst of a digital revolution. While some legacy players have been slow on the uptake of digitisation, this hasn't stopped new digital insurance offerings from spreading throughout the market, taking sizeable shares in the regions they operate.
Whether a provider or an operator, insurtechs have risen to take the mantle of revolutionising insurance and take it into the digital age. It has been well-documented, much like in the financial industry, that the onus is on legacy players to catch up.
For Dan Cicchetti, UK & Ireland Senior Director of Insurance Client Engagement at LexisNexis Risk Solutions, the key to continued digitisation in the sector comes down to automation, now "a firm feature of the insurance sector and a pre-requisite of the market's ongoing digital transformation".
He adds: "Most insurance customers want simplicity, transparency, and speed – from quote to claim. To achieve this, insurance providers are using automated processes at an increased rate, offering faster results with a greater degree of accuracy, without losing the human touch when it's needed, whether it's proving No Claims Discount (NCD) entitlement or verifying an email address has no links to fraud."
Leveraging automation would not be possible without access to significant pools of data, or an "avalanche of data" as put by Truong Hoang Phuc, Deputy Director of Financial Services Group, FPT Software, which "is being exploited by insurtechs to improve insurers' operational efficiences".
He adds: "The business of insurance has always leveraged personal relationships but there has been a seismic shift in the way companies now interact with their policyholders or potential customers; with a greater focus on digital interactions.
"Self-service capabilities and digital portals are making it simpler to compare policies, obtain quotes, purchase insurance and many other functions, providing a seamless digital experience."
Insurtech: disruption-free digitisation
Notwithstanding the positive innovations insurtechs bring to the table of digitisation, many legacy insurers have been reluctant, or at least slowed down, in their attempts to integrate new digital solutions because of incompatible legacy architecture in need of an overhaul – a process that would disrupt daily operations.
A key consideration of many insurers is to leverage insurtech capabilities which impact existing workflows as minimally as possible.
Rene Schoenauer, Director of EMEA Product Marketing at Guidewire Software, runs through ways insurtechs are making it easier for insurers to integrate new solutions without disrupting existing models.
"Insurtechs foster digital transformation by focusing on a specific problem, or set of problems, and then plugging into a traditional insurer's workflow. Although this does require care when it comes to setting up the API integrations, it has the benefit of allowing insurers to try out new technologies and test and learn more quickly.
"This way, it enables insurers to overcome the challenges of evaluating and curating proven insurtech solutions themselves. This also circumvents the logistical obstacles and costs related to technical and operational integration."
Truong concurs, saying the onus is on the insurer to know which transformation best suits its current model and needs. "Ultimately, you need to know what transformations will push an organisation forward and priortise what's most important and urgent – not everything can go digital overnight.
"Some digital transformation initiatives do not necessitate a complete rebuild. Most strategies can start with a pilot then broaden with incremental changes and where possible, tested out on a small part of the business before a larger rollout."
Stuck behind the curve: How do legacy insurers modernise?
So, with it now seemingly easier than ever to transform legacy systems and architectures, unilaterally bringing insurance into the digital age, what must legacy insurers still behind the curve of transformation do to catch up?
If you ask Cognizant's Head of Insurance Consulting, Tim Queen, the rate of transformation may be far slower than widely perceived, citing a report suggesting "only 50% of insurers think that adopting new technology would have a major positive impact on generating or retaining new business".
He continues: "Much of the time, this is the result of larger insurers and incumbents relying on poorly designed apps or websites from digital retailers to interact with their new customers, which are not able to fully capture the wealth of data that can be generated in a transaction or product search."
The solution is simple for Queen: "Insurers need to build an API layer that can seamlessly integrate their systems with those used by retailers. By doing so, insurers can create more value both for themselves and for their clients. Having a more granular understanding of their customers would allow insurers to personalise individual experiences."
And for those legacy players that have accepted the need for a digital shift, building API layers and integrating other innovations including automation, Queen cites a 67% approval rate from senior executives, who claim adopting technology has led to a significantly positive impact on customer experiences.
Despite this, however, Queen says less than a third of insurers are using data to guide decision-making processes. "Executives need to develop a comprehensive strategy to maximise their companies' use of the abundant valuable data available to them," Queen notes.
"By doing this, they will be able to uncover more insights, improve customer journeys and develop a system in which teams can share important information seamlessly between themselves."
What is holding insurers back?
One thing that may be holding insurers back from digitisation is a fear that too much automation could detract from personal interaction and perceived quality of care, according to Peter Pugh-Jones, Director of Financial Services for Confluent.
He says: "Legacy systems inevitably place a heavier burden upon human interaction. With exceptional service the way to a customer's heart, insurance companies have historically relied on one-on-one relationships between agents and customers to sway customer sentiment.
"Therefore, automation and human interaction is a tricky balance. Worst-case scenarios force customers to repeat conversations with multiple agents, each of whom is behind the curve as their legacy system fails to keep pace with updates to a customer's account – or what their colleague has just heard."
For Pugh-Jones, the first step to digitisation, without fear of losing a personal connection between agent and client, is for insurers to introduce a data streaming approach into their analytics.
This includes introducing "entities in the stream, gathering context-awareness and triggering new alerts when there's immutable evidence that a certain event has taken place, then sharing relevant information as a result".
He adds: "Data streaming will play a big part in giving insurance companies real-time access to all kinds of data so that goals they have now – personalised customer experience, improved pricing, real-time notifications, targeted offers – will be much easier to achieve.
"The capabilities event streaming makes possible are profound, from enabling real-time claims notifications to omnichannel policy quotes and friction-free customer service touch points."
Digital transformation: what insurers must consider
While data streaming represents an effective way to introduce digital processes without impacting the human-insurer relationship – it cannot be denied that this is a consideration insurers have when the word digital springs to mind.
And it certainly isn't the only one. Guidewire's Schoenauer says insurers' first port of call is "to decide why they need to innovate in the first place; digital transformation without a plan serves no purpose at all."
He continues: "Insurers must also think about the technology platform that already provides a curated marketplace of pre-integrated solutions and consider whether that works for them. Cloud-native solutions, for example, mean fewer siloes and increased opportunities for cross-functional collaboration, which serves to streamline the insurer's internal systems and make their processes more efficient."
But above all else, it's a clear idea of what an insurer needs that should inform its decision to leverage technology of any kind for digital transformation. Should they choose the path of transformation, insurers must find, evaluate, curate, and select the right insurtech for their needs. As Schoenauer reaffirms: "Insurers must have a clear idea of the reason behind their drive to innovate."