Cover Whale rolls out new technology platforms for truckers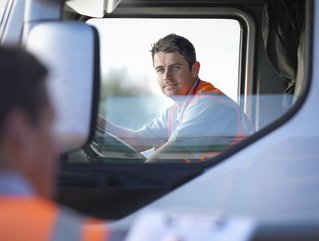 US insurtech Cover Whale has rolled out two new technology platforms aimed at commercial trucking fleet operators, including an API for insurance agents.
American insurtech Cover Whale has launched two new technology platforms to support fleet operators with their commercial trucking insurance.
Its new API allows agents to integrate their systems with Cover Whale's commercial trucking insurance platform, helping to streamline the policy quoting and binding process further for independent owner-operators and small-fleet clients. The API can deliver bindable quotes or indications with minimal information required, and Cover Whale claims to be the only commercial trucking-focused insurtech with a broad geographic reach offering this capability to insurance agents.
Meanwhile, Cover Whale has released a new mobile app that informs policyholders about their policies. The app provides everything that a truck driver would need from certificates of insurance to claims filing and troubleshooting their dashboard camera.

Cover Whale claims that the new technology platforms will allow fleet operators to get on with what they do best: delivering. Their release comes less than five months after the company, founded in 2019 and based in New York, announced it had exceeded the US$100mn written premiums milestone for the first time.

Striving to be the best insurance for truck drivers
Dan Abrahamsen, CEO of Cover Whale, says: "Our goal is to apply technology to offer truck drivers the best and most cost-effective insurance coverage. Our latest innovations really raise the bar in how we deliver for agents and policyholders.
"The API doubles down on one of our core strengths, which is enabling agents to sell more insurance faster, while our mobile app ensures truck drivers get the support they need when and where they need it. We're proud to lead this industry through innovation to create a faster, frictionless system that creates better outcomes for everyone within our network."
The US trucking industry is worth US$790bn but has struggled to adapt to evolving technology, and still relies on antiquated processes and platforms. For example, drivers extensively use 'fuel cards', which come with limited networks, prohibitively expensive fees and are paid through outdated legacy systems such as hard copy checks that cannot be deposited while drivers are on the road. In addition, many large fleet operators have complex insurance requirements, yet 90% of the country's trucking industry consists of small operators with fewer than six vehicles.