Cover Genius to acquire UK ticket protection insurtech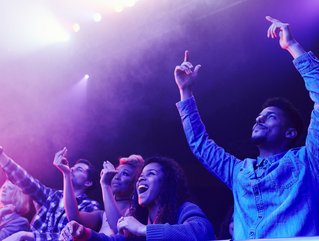 Cover Genius is expanding its presence in the live entertainment market by acquiring UK-based ticket protection insurtech Booking Protect.
Embedded insurance provider Cover Genius is expanding its presence in the live entertainment market by acquiring UK-based Booking Protect, which allows ticket sellers and live event companies to embed ticket protection into their ticket marketplace.
The deal will give Cover Genius access to some of the world's leading ticket sites thanks to XCover, Booking Protect's flagship global distribution platform. Booking Protect allows ticket sellers to embed ticket protection into their existing checkout process, giving customers refund cover in the event that they can't make the concert because of accident, injury, bad weather or transport failure.
Booking Protect also insures against Covid-19 illness, a major source of ticket cancellations and missed events now that the entertainment industry is opening up – but with rules on isolating and testing differing between territories. Despite the pandemic, sales have risen by 74% year-on-year to more than 2mn policy sales in 2022, which Cover Genius says is "a clear reflection that consumer appetite is changing in the post-pandemic world".
'The right time' for Booking Protect to scale
Booking Protect CEO Simon Mabb says: "We started Booking Protect to provide peace of mind to customers who are buying tickets via sellers and events and their upstream ticketing platforms, especially small-to-midsize players. With the pandemic exposing the need for comprehensive coverage, we believe that now is the time to join forces with Cover Genius to scale our technologies and expand the reach of our mission. We look forward to continuing to serve our partners and help businesses provide a seamless customer experience in their time of need."
Angus McDonald, CEO and Co-founder of Cover Genius, says: "We've seen significant growth in attach rates and customer satisfaction metrics for ticketing partners like AXS, so we're excited to apply those learnings and utilise our platform approach in order to supercharge the exceptional foundational work from the talented Booking Protect team.
"It's a natural fit for us to team up with established leaders in specialty fields like ticketing who have built a great service and end-to-end solution at the expense of traditional insurers, whose legacy systems contribute to poor customer outcomes and stunted growth for partners. While Cover Genius remains focused on enterprise partners like AXS, we recognise that there's a huge addressable market out there, so acquisitions like this set us [up] to be able to go deep within highly attractive verticals like ticketing."