Commercial trucking insurtech Cover Whale in Devron link-up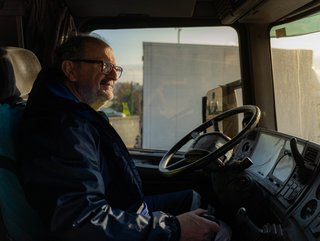 The two companies say their partnership will lead to enhanced road safety.
Commercial trucking insurtech Cover Whale has partnered with AI and ML specialists Devron, which both firms say will lead to enhanced road safety
Commercial trucking insurtech Cover Whale is partnering with AI and ML pioneer Devron in a partnership designed to "enable safer roads".
Cover Whale will use Devron's federated data science platform to "develop and train AI models to rapidly incorporate new and alternative data sources to better predict risk, provide coaching to drivers and align premiums". As well as helping to identify risky driving behaviours, the partnership will eliminate the need, cost and privacy risk of moving data around, the two companies say.
In a statement, Cover Whale explains: "Traditionally, companies have needed to implement complex infrastructures for extracting, duplicating and moving data to gain insights. Devron bypasses this need by allowing Cover Whale to build and train machine learning models on datasets where they reside, including, for example, claims information, various vehicle telematics, external data related to highways, weather conditions and so on to gain a more informed view of risk."

It is the latest partnership for New York-based Cover Whale. In January, it announced a collaboration with Nexar to provide the firm's AI-powered dash cameras for its insured customers. At the time, it was the latest milestone in a successful year for the trucking insurtech, which last May passed the US$100mn premium milestone.

Partnership will lead to 'road safety gains'

David Murray, Chief Business Officer at Devron, adds: "We're proud to be working with Cover Whale and to be a catalyst for its continued AI and data science efforts. Devron's platform will help Cover Whale offer new data-driven solutions in a more efficient manner. As a result, Cover Whale is able to reduce data engineering overhead, realise faster insights, more effectively manage risk, and improve personalisation for its customers."
"Working with Devron is the next step towards enhancing our Driver Safety Program by accessing more data points to identify unsafe behaviour," says Tony Beirne, Chief Data Officer and Chief Actuary of Cover Whale. "Devron's platform enables us to prioritise data science over data movement, using their industry leading, agile and innovative federated learning platform. It also allows us to leverage data science and predictive modelling across more types of data to price more accurately, and to respond to changing driver behaviours, with enhanced policyholder privacy.
"We've seen a decrease in unsafe driving in 71% of drivers and a 50% reduction in unsafe driving actions among the riskiest drivers through our programme. We anticipate increasing safety gains, as Devron's platform accelerates our integrations across a growing number of telematics and camera device vendors."