Coalition raises its cyber insurance capacity limit to $5bn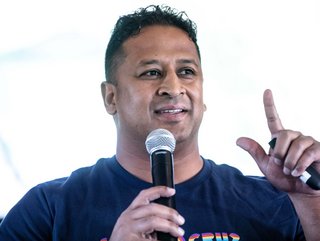 Coalition's Shawn Ram says the insurtech is "widening the field of companies we can protect".
Cyber insurance unicorn Coalition has expanded its offering to companies with revenues up to US$5bn, increasing the number of businesses it can insure
Cyber insurance provider Coalition is expanding its insurance offering to enterprise businesses for the first time, raising its capacity limit from US$1bn in revenues to US$5bn.
The move means that the San Francisco-based company will be able to provide more companies with its 'active insurance' product, having previously focused on small-to-medium-sized businesses (SMBs). The increased capacity comes from a syndicated placement across many of its existing partners.
It comes after a solid couple of years for Coalition: the insurtech raised US$250mn in Series F funding last July, adding to the US$380mn that it secured across two separate venture funding rounds during 2021. The business has raised around US$770mn in investment to date.
In October, the cyber insurtech launched a US$300mn-based reinsurer called Ferian Re based in Bermuda, having already acquired P&C insurer Digital Affect from Munich Re a few months earlier. It also announced a couple of landmark partnerships in 2021, including tie-ups with Allianz and American banking fintech Bluevine.
Insurance should be 'critical component' of cyber strategy

Coalition says the resources available to enterprise businesses mean they are often better equipped to fight off cybersecurity attacks, but the attack surface is also much larger, making it harder to monitor and defend. Its so-called 'active insurance' product, which adopts a prevention-led model of reducing cyber risk before an attack happens, can help provide additional layers of protection by working hand-in-hand with existing enterprise-scale security programmes and creating a backstop in the event an attack gets through.
Shawn Ram, Head of Insurance at Coalition, says: "By opening up our capacity to enterprise businesses with US$5bn in revenue, we are widening the field of companies we can protect. For the first time, enterprises can benefit from Coalition's Active Insurance, a dynamic cyber protection system that resolves complex claims should they arise, but also works around the clock to help prevent them in the first place."

Tiago Henriques, Coalition's Vice President of Security Research, adds: "The truth is that no business or organisation – regardless of size, resources or revenue – is immune to cyber attacks. Most large enterprises have the means to establish strong cybersecurity postures, but that should not preclude them from the benefits of adding cyber insurance to the mix. Cyber insurance should be a critical component of any company's defence-in-depth strategy."