Lockton launches digital asset custody insurance facility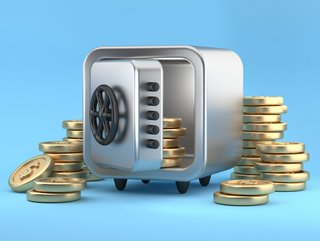 Insurance broker Lockton has launched an insurance facility for businesses in the digital asset custody space, giving them access to London market capacity
Insurance brokerage Lockton has launched a new custody insurance facility available exclusively to its digital asset clients.
Developed in collaboration between Lockton's Emerging Asset Protection (LEAP) team and leading global custody insurers, the facility is supported by Lloyd's syndicates, together with highly rated insurance companies. This provides Lockton clients with full access to London market capacity, estimated today to be in excess of US$850mn for custody coverage, Lockton says.
The new facility will provide flexibility, including the ability to secure bespoke programmes; incorporate various limits and cost structures; and work alongside an insured's existing and future risk management planning as it onboards custody of digital assets. It will also provide a clear route to entry through a streamlined custody insurance underwriting process, managed by Lockton's experienced LEAP team members.
'A step forward' for digital asset custody businesses

Traditionally available through the London market, custody insurance provides indemnity in relation to private keys stored in secure locations, such as those used to store digital assets. In addition to providing coverage for the loss of assets, custody insurance plays a major role in risk mitigation by adding an extra layer of protection beyond technical and physical security for companies involved in the care, custody and control of digital assets or those providing technology to support custody solutions.
Neil Daly, Head of Lockton UK's LEAP team, says: "Custody insurance plays a vital role in protecting consumer assets stored by third-party custodians and is an essential tool in the successful operation of many digital asset companies. Historically, securing that coverage has been difficult, often requiring complicated underwriting processes and the involvement of third-party surveys.
"Our new custody insurance facility makes it easier for companies operating in the digital asset ecosystem to build robust custody insurance programmes, enabling them to better protect valuable digital assets and effectively serve their customers."
Sarah Downey, Head of Lockton's Global LEAP team, adds: "This facility represents a step forward in insurance coverage for businesses in the digital asset custody space. Our LEAP team's deep partnerships with both insurers and clients, and our continued investment in and focus on innovation in this space, further exemplifies Lockton's long-term commitment to helping the digital asset ecosystem continue to grow."
Digital assets, and in particular the blockchain on which they are built, have the power to completely transform the insurance industry and the economy more broadly. But questions around custody abound, and in August a new survey found that as many as one-fifth of business leaders believe that blockchain is "all hype and no substance".