Crypto insurance startup Coincover raises $30mn in funding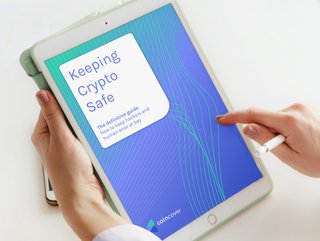 Crypto insurance startup Coincover has raised US$30mn amid a surge in demand, prompted by a challenging year for digital assets and cryptocurrencies
Crypto insurance startup Coincover has raised US$30mn in funding led by Silicon Valley's Foundation Capital, with follow-on investment from CMT Digital.
The UK-based business, which provides digital asset protection, will use the latest funding to accelerate recruitment, product updates and industry partnerships as well as to safeguard the crypto ecosystem by further preventing, compensating and protecting against crypto threats. More than US$3bn's worth of digital assets were stolen last year, according to industry figures, representing more than twice the thefts of 2021. It includes the second largest hack of all time, last March.
As the crypto space becomes more mainstream, it will likely become an enticing target for cyber criminals. The fallout from the FTX collapse will have opened some everyday investors' eyes to the potential pitfalls of buying digital assets – particularly when you don't own the keys to your own investments.
Launched in 2019, Coincover provides businesses, infrastructure providers and consumers with access to products that proactively protect them against loss, both from deliberate cyber attacks and from human error. It already works with more than 300 businesses – from exchanges and wallets to hedge funds, family offices and banks – as well as partnering directly with digital asset custodians to help them keep crypto owners safe.
Coincover sees high demand after 'challenging year'
The latest fundraise is a step forward for Coincover and extends the total amount of funding raised to date by the firm to over US$40mn, following a prior venture round worth US$9.2mn in the summer of 2021.
David Janczewski, CEO and Co-Founder of Coincover, says: "We're delighted to partner with Foundation Capital, a firm with an unparalleled reputation for helping businesses scale to support customer growth. At Coincover, we're proud to prevent users from losing access to their cryptocurrency, whether that be through a mistake or the misfortune of being targeted by malicious online hackers.
"In the wake of a challenging year for the crypto market, Coincover is in high demand, as businesses and consumers scramble to safeguard their digital assets. Through this new funding, we can supercharge our service for all existing and future customers – building a better and more mature digital asset ecosystem in the process."
Charles Moldow, General Partner at Foundation Capital, adds: "After a tumultuous year for digital assets, investing in Coincover was a no-brainer. The brand offers assurance in a fast-paced market. This new funding will accelerate recruitment, product updates, and partnerships to safeguard the crypto ecosystem. With $3bn stolen in hacks last year and 2023 set to see the arrival of crypto regulation, the opportunity is vast."