Ardonagh teams up with AutoRek on insurance efficiencies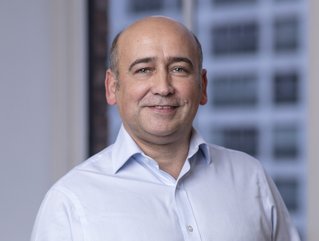 AutoRek CEO Gordon McHarg calls it a "huge success" to have a client with the calibre of Ardonagh.
UK-based insurance broker Ardonagh is teaming up with software provider AutoRek to drive efficiencies in key back-office and middle-office processes
UK insurance broker The Ardonagh Group has teamed up with AutoRek, which provides software for the financial services sector, to drive efficiency in key back and middle-office Insurance Broker Accounting (IBA) processes.
AutoRek's solution will be used to automate Ardonagh's insurer statement reconciliation process, which involves loading more than 2,5000 statements a month across various different formats – including Excel, CSV, PDF and Microsoft Word. The information on these statements will be reconciled and AutoRek will feed the output of these reconciliations through Ardonagh's Policy Administration System (PAS), so results can be posted back onto systems and updated in records.
AutoRek will also perform several reconciliations within the Cash Posting and Allocation (CPA) team, including matching cash payments from banks, card transactions and premium credit against records held in the Ardonagh Acturis and OpenGI PAS systems. The output of these reconciliations will then be loaded back into the PAS systems and allocated out on a policy level, updating the systems.
Ardonagh is one of the largest independent insurance distribution platforms and a top broker globally, placing $13 billion of premiums across the group and within its networks on behalf of clients across the full spectrum of insurance risks. The group currently employs approximately 10,000 people across more than 150 locations worldwide.
In recent months, the group has been on a bit of an M&A binge. In July, Ardonagh agreed to acquire insurance brokerage and consultancy Léons Group. Since then, Ardonagh and its subsidiaries have announced no fewer than seven acquisitions – including the intent to acquire Australian insurance firm Envest and Oxford Insurance Group, as well as the completion of deals for MDS Group, Glennon Insurances, The Professional Indemnity Company and Stallard Kane.

Tie-up will 'revolutionise' Ardonagh's end-to-end process

Paula Jones, Head of IREC at Ardonagh Advisory, says: "The IREC solution and build with AutoRek will revolutionise the end-to-end process within The Ardonagh Group, enabling our fast-growing business through organic growth and the targeted acquisition plans to integrate the key finance operations smoothly and efficiently".
Gordon McHarg, CEO at AutoRek, adds: "It is a huge success for AutoRek to have the calibre of a client such as The Ardonagh Group come on board. We see potential to work together over the coming years on many different projects."
And Piers Williams, Insurance Lead at AutoRek, says: "We are delighted to be working with The Ardonagh Group and helping the business achieve its objectives in the coming years. AutoRek continues to grow its insurance presence quickly, and it is great to see that our no-code intelligent automation solution continues to improve back and middle-office financial operations processes while increasing operational efficiency."