Ardonagh Group buys Dutch insurance brokerage Léons Group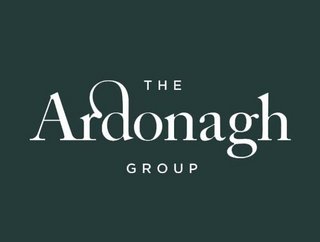 Independent insurance broker Ardonagh has struck a deal to acquire insurance brokerage and consultancy Léons Group, which is based in the Netherlands.
Independent insurance broker Ardonagh Europe has agreed to acquire a majority stake in insurance brokerage and consultancy Léons Group for an undisclosed sum.
Based in the Netherlands, Léons Group specialises in full-service insurance solutions for corporate clients and brings expertise in complex cases and international operations. Founded in 1951, it is a founding member and shareholder of Brokerslink, a global network that brings together market-leading independent brokers from 125 countries and supports them with risk management and insurance services.
Dublin-based Ardonagh says that the business will continue to operate independently as part of Ardonagh Europe under the direct leadership of Sunny and Nico Léons, together with its existing shareholders and management team.
It follows Ardonagh's acquisition of Portuguese insurance broker and risk management advisor MDS Group – another founding member and shareholder in Brokerslink – in December last year.
'A perfect match' for Léons Group's ambition
Conor Brennan, CEO of Ardonagh Europe, says: "We are excited to welcome Léons to Ardonagh, together building on their Dutch roots and solid reputation in the market to build a portfolio of brands and insurance broker companies that are leaders in their target markets. Sunny and Nico have built a unique business with a special culture that will fit perfectly alongside the portfolio of independent businesses that Ardonagh has acquired over the last number of years. We are very excited by what we can achieve with our new partners in the Netherlands."
Léons Group CEO Sunny Léons adds: "The Ardonagh Group and its leadership are a perfect match for our vision and growth ambitions. We are thrilled to be joining forces with a global platform with scale and dynamic culture that embraces our family-owned concept. With access to Ardonagh's considerable resources and capital, we look forward to joining them as our growth engine together with MDS and other partners, to build on an international group as individual partners."
As part of the deal, the Léons family will maintain a stake in the Léons Group.
Geo Underwriting acquires loss recovery specialist Lorega
In other news, Ardonagh Group has also announced that its MGA segment, Geo Underwriting, has completed the acquisition of loss recovery insurance MGA and assistance specialist Lorega Holdings.
Lorega is a UK-based supplier of loss recovery insurance, specialising in claims services to help brokers' clients prepare, negotiate and settle their insurance claims. Like Léons Group, Lorega will continue to be led by its existing team, led by Managing Director Neill Johnstone and encompassing a team of 26 employees based in London.
Derek Coles, Ardonagh MGA CEO, says: "Lorega is a real specialist and leader in the loss recovery insurance market with a wealth of experience within the team. We are excited about the potential to support their growth with both commercial and consumer clients and investing in digital platforms to extend the product distribution even more widely to the market."