Algorithm-based underwriting platform Artificial bags £9.5mn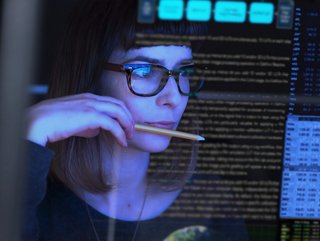 Artificial Labs, an insurtech that provides algorithm and machine learning-based underwriting software to insurers, has raised £9.5mn in Series A funding.
Artificial Labs, an insurtech that provides algorithm and machine learning-based underwriting software to insurers, has raised £9.5m in Series A funding led by Force Over Mass Capital.

Artificial's technology allows insurance companies to accept, refer or decline submissions based on both its risk profile and its value in relation to a target portfolio. It means that insurers can achieve "significant operational efficiencies", including improved human decision-making time thanks to the platform's ability to allow underwriters to approve or decline risks in seconds.

The Series A round also includes participation from new and existing investors including Mundi Ventures, No.9 and MS&AD Ventures. Artificial Labs says the investment will be used for continued expansion, and to develop the platform across both Smart Lead and Smart Follow underwriting.

A platform built for 'the new age' of insurance
David King, Co-founder of Artificial Labs, says: "The Artificial platform was created to enable insurers to write better risks, faster. The past two years have demonstrated how rapidly the insurance landscape is changing, with unprecedented global challenges driving high demand for digital-first solutions. Our technology allows insurers to capture their data once at the point of entry and harness it throughout the rest of their business, saving time, money and effort.
"Our platform has been built for the new age of commercial insurance, but it also functions today in the market as it exists today. Closing our Series A round is a further endorsement of the capabilities of the Artificial platform and a sign that the market is ready for algorithmically driven, digital solutions. We're excited to be part of the next era of insurance."

Wouter Volckaert, Chief Investment Officer at Force Over Mass, continues: "We're thrilled to partner with Artificial. Force Over Mass is committed to supporting companies with the initiative to drive innovation, and Artificial has proven they can deliver new and exciting technology for the insurance market. We are looking forward to the next chapter in this journey."
The next chapter for rapidly growing Artificial
The investment is the next chapter for the fast-growing Artificial Labs team, after what it describes as "unprecedented growth" during 2021. The company formed new strategic partnerships – including with several leading global insurers and brokers like Convex, Chaucer, Aon and AXIS. Its platform is now used across a range of specialty insurance product lines.

Jon Soberg, Managing Partner at MS&AD Ventures, who have also participated in the latest funding round, says he is very excited about Artificial's potential and predicts that the insurtech could "enable the next generation of digitally enabled automated underwriting in the Lloyd's syndicate market".
UK-based Artificial previously raised seed funding in 2017, 2019 and 2020. The latest round of investment brings the total amount raised by the firm to more than US$17mn.