Top 11 worst insurance scams in history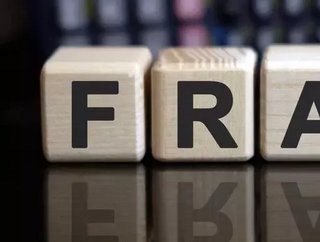 From the shocking to the ridiculous, insurance companies have literally seen it all when it comes to unscrupulous scammers...
The latest technology must come as a relief to most insurance firms, many of which still rely on human underwriters to decipher the validity of claims made. With better technology comes greater transparency, and less chance of fraudulant claims being made. 
 In the UK alone in 2020, 107,000 fake insurance claims worth £1.2bn were uncovered by insurers. That equates to a new scam being uncovered every five minutes – or in other words, 300 a day. 
When it comes to insurance fraud, there is very little the industry hasn't seen. We take a look at some of the most bizarre and downright ludicrous claims that have been made against firms in history - and how they were rumbled.
11: Titanic conspiracies...
The greatest maritime tragedy of the 20th century was also marred in rumours of insurance fraud. In 1912, while the final touches were being added to the magnificent and 'unsinkable' Titanic, her sister ship the Olympic suffered a slipped propeller blade. This required the vessel to return to the Harland and Wolff shipyard. In an attempt to speed up the ship's repairs, the Titanic's propeller shaft was used as a replacement - therefore delaying its maiden voyage by almost three weeks.
But after the Titanic's tragic sinking, this seemingly innocuous event was enough to set the rumour mill in motion that the Titanic and Olympic were part of a huge insurance scam and that it was actually the Olympic that sank and not the ill-fated Titanic.
10: Food for fraud...
In 2020, 49-year-old Jacqueline Masse, was sentenced to 18 months in prison for mail in fraud. The Hampton N.H. native was found guilty of making false food poisoning claims and blaming it on restaurants. Masse lied and said she had fallen sick from unfit food in 12 letters that demanded compensation amounting to $400,000. Insurers paid more than $206,000 to Masse and unknowing family members, who were in on the racket and also claimed they were poisoned.
To back up the bogus claims, fake medical records were produced that stated Masse had been made seriously ill after eating the food. The letters also demanded that the targeted restaurants reimburse Masse for her medical expenses, pain and suffering.
09: Home fires burning...
Another home insurance fraudster on a mass scale, Patrick Wayne Bronnon of Texas torched and flooded his way to $1.7m of insurance claims. Bronnon led a fraud ring that operated by buying cheap, old houses and setting them up with straw buyers.
The homes were falsely insured for amounts way above their actual value, along with content than never existed. Then, a carefully planned series of disasters would befall the properties from burst pipes to fires. Burglary claims were also filed against the non-existent content, and when the fraud was uncovered, Bronnon was sentenced to 78 years in prison for the sheer volume of crimes he'd organised. The sentence will never be served as Bronnon died in July 2020
08: Medicare mayhem...
Dr. Jacques Roy of Dallas has gone down in insurance fraud history as the man who billed Medicare $375m for treating healthy people. Roy lied on claim forms by falsely billing for treatment for the supposedly frail, homebound seniors on his books. Many of the claims Roy made were for homeless people, or those who were perfectly hail and hearty. Reports suggest Roy's operation generated hundreds of false claims on a daily basis before his deception was revealed.
07: Buy low, claim high...
In 2018, the 72-year-old Florida native Verdon Taylor, was found guilty of insurance fraud on a mass scale and was sentenced to 40 years in prison.
Taylor had purchased over 30 mobile homes, second hand cars and rental leases, which had all resulted in accidental fire claims being filed. Often, there were only weeks or days between the claims being made, and Taylor and his accomplices were found to have defrauded insurance companies to the tune of over $1m in the arson-for-cash claims cases.
06: Darwin's death...
In 2002, John Darwin, a seemingly respectable British teacher and former prison warden, faked his own death by paddling out to sea in a canoe and promptly disappearing. The collaborative plan, which was hatched by Darwin and his wife Anne, resulted in a large-scale search for Darwin's body, of which no trace was found.
But four years later, all was revealed when the couple re-appeared together in a real estate social media post in Panama where they had both moved to start a new life, and the fraud was rumbled. Darwin had planned his own disappearance to claim £679,000, which allowed the couple to pay off their £130,000 mortgage and reinvent their lives abroad. But their deceit cost the couple dearly, because on 23 July 2008, John and Anne Darwin were each sentenced to more than six years in prison.
Darwin split with his wife after their prison sentences and now lives in the Philippines and runs a business with his new wife.
05: Jewellery foolery...
Sometimes the lure of an insurance payout is too much to resist - even by the most seemingly respectful of citizens. In December 2008, two owners of a jewellery business in New York devised a plan to stage a jewellery heist from their own store.
Atul Shah and Mahaveer Kankariya hired two men, disguised them in Hasidic jew costumes and faked a break in at their own shop. They then poured drain cleaner into their security cameras to destroy incriminating footage and then filed $7m claim with their insurer, Lloyds of London.
The deception was uncovered when detectives salvaged footage from the tapes revealing the men removing the jewels from their own safe two hours before the break in.
04: Slippery business...
A gambling addiction can be a slippery slope into heinous debt. But one sly pensioner decided to use fake insurance claims to cover her casino catastrophes. When 72-year-old Isabel Parker ran out of funds to support her addiction, she faked no less than 49 slip-and-fall scams at supermarkets, department stores, supermarkets, and off licences in three US states between 1993 and 2000, newspapers reported.
A fraud investigation unit revealed Parker had 47 fake IDs and 11 different addresses to file her claims, which totaled more than $500,000. After being convicted of 20 counts of insurance fraud in 2003, Parker served a four-year sentence under house arrest.
03: Pan-tastic...
Sometimes genuine bad luck can lead to a series of extraordinary events. But a freak cooking accident raised instant suspicion in the underwriters department of a Delaware insurance company after a man insisted that a saucepan mishap had caused his home and convertible to go up in flames.
According to police reports, Nicholas Di Puma claimed he'd attempted to put out a saucepan fire with a cloth. But the cloth caught fire, so he took the pan and threw it out of his front door. Most unfortunately it landed on the backseat of his convertible. As he attempted to remove a second pan that had also, reportedly set on fire, he tripped over a box, and the pan landed on a leather couch, setting it alight.
Di Puma then claimed he ran outside to get two hoses, but there was only one there, so he attempted to put out the fire in the convertible, rather than his house.
Predictably, he was rumbled and was ordered to pay $37,997 in restitution, and was then sentenced to five years in prison for attempted insurance fraud.
02: Four women and a funeral...
When four women from Californian decided to carry out a life insurance fraud crime worth $1.2m, no-one could have predicted the lengths they would go to, to create the illusion of truth. According to FBI files, the unfortunate deceased man in question, named Jim Davis, never existed. The four women were Jean Crump, 67 (who conveniently worked for a mortuary) Faye Shilling, 61, Barbara Ann Lynn, 64, and Lydia Eileen Pearce, 35.
Seeing an opportunity to work the system, they took out a policy under a fraudulent name, faked 'Jim's' death - and even his funeral (which they paid actors to attend), before suspicions were aroused and an investigation was opened. Unnerved by this, the women then exhumed fake Jim's coffin, which contained a mannequin and 'cow parts' to weight it realistically, and arranged for it to be cremated. Eventually they were caught as a result of a poorly executed paperwork trail.