Top 10 UK insurtechs to watch this year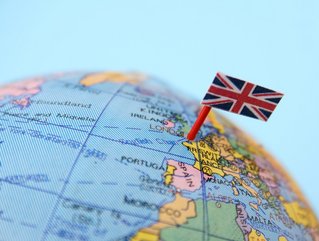 Top 10 UK insurtech companies
The UK insurtech market is moving from strength to strength. We've compiled the top 10 companies to watch in 2023
The insurtech industry is a growing space, full of opportunities and innovations. The insurtech space is made up of four main categories. These are direct insurers, online marketplaces, insurance management, and technology providers.

While investment in insurtech has taken a hit in recent months, the industry is still robust, and companies with in-demand services are still attracting big capital funding rounds.
Funding to date: US$484mn

Launched in 2011, ManyPets (formerly Bought By Many) is a London-based insurtech that provides insurance coverage for more than 500,000 pets. Expanding internationally, ManyPets has a 500-strong staff and also has offices in Sweden and the US.

According to reports, the insurtech has raised its capital over seven funding rounds, the most recent of which was in June 2021. ManyPets has 11 investors, including Willoughby Capital, Munich Re Ventures, and EQT AB. It has also acquired four other companies as part of its scaling strategy, the most recent of which was Digital Edge Insurance Company in October 2022.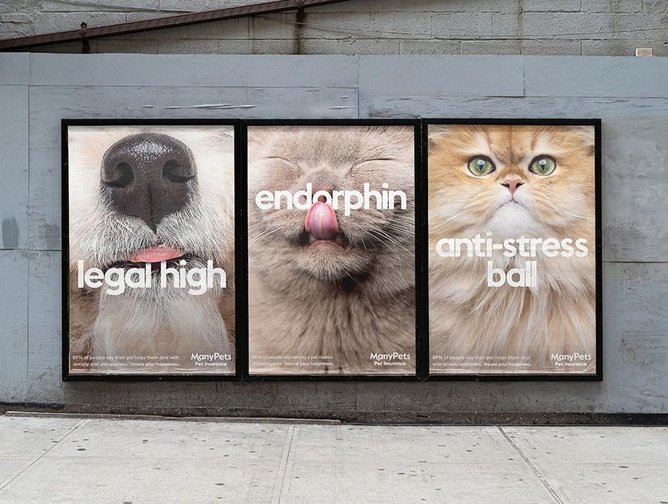 ManyPets
Funding to date: U$281mn
Pay-as-you-go insurtech Zego is a leading provider of insurance for fleet managers, couriers, and food delivery drivers. Launched in 2016 and headed up by its dynamic CEO Sten Saar, Zego insures more than 200,000 vehicles for businesses spanning nine countries and has collaborative partnerships with FreeNow, Uber, and Bolt. Notably, Zego was also recently featured on the FT1000 as one of Europe's fastest-growing companies.
Funding to date: US$206mn
Leading life insurer YuLife was launched in 2016 by CEO Sammy Rubin, and provides a reward-based offering that enables policyholders to earn rewards through its SaaS platform. The insurtech's policies provide coverage for death, terminal illness, and critical illness, and can also be tailored to meet individual customers' needs. YuLife also has an employee benefits programme that offers a range of perks and rewards, including access to mindfulness apps, gym memberships, and more.
Funding to date: US$200mn
Founded in 2010, BIMA is a global insurtech launched by Gustaf Agartson and provides microinsurance products to underserved and low-income populations in emerging markets. The company was founded in 2010 and is headquartered in London and Singapore, with operations in 14 countries across Asia, Africa, and Latin America. Customers can purchase insurance policies through their mobile phones and receive instant coverage, with premiums deducted directly from their mobile credit or bank accounts.
Funding to date: US$119mn
Tractable is a UK-based insurtech company that uses artificial intelligence (AI) to help insurance companies assess and process auto insurance claims more quickly and accurately. The company was founded in 2014 by CEO Alex Dalyac and has offices in London, New York, and Tokyo.
Tractable's AI technology uses computer vision to analyze images of vehicle damage and estimate the cost of repairs. This enables insurance companies to process claims more quickly and accurately, reducing the time and resources required to manually assess the damage and calculate repair costs.
Funding to date: US$116.2mn
Launched in 2016 by twin brothers Alexander and Oliver Kent-Braham. The insurtech uses machine learning algorithms to underwrite policies, enabling the company to offer lower premiums to a wider range of customers, including those who are new to driving or have a limited credit history. Marshmallow also provides a mobile app that enables customers to manage their policies and file claims digitally. Marshmallow also provides home and contents insurance.
Funding to date: US$73.1mn
Instanda was launched in 2012 by CEO Tim Hardcastle. The company is a cloud-based insurtech platform that enables insurance companies to rapidly design, build, and launch insurance products. The Instanda platform uses a no-code, drag-and-drop interface to allow insurers to create and modify products in real time. The platform offers a range of features, including underwriting rules, policy administration, claims management, and customer engagement tools.
Instanda also integrates with third-party data sources and payment systems to provide a complete end-to-end solution for insurers.
Funding to date: US$41.4mn
Cytora is a UK-based Insurtech company that provides an AI-powered insurance solution for commercial insurance underwriting. The company was founded in 2013 by the company's CEO, Richard Hartley and has offices in London and Cambridge.
Cytora's platform uses artificial intelligence and machine learning algorithms to analyse various data sources, including news, financial statements, and government reports, to help insurers identify and evaluate risks in real time. By doing so, Cytora aims to provide insurers with more accurate risk assessments, which can lead to more competitive pricing and better risk selection.
Funding to date: US$52.6mn
Launched in 2018 by CEO Majed Chaaraoui, Insurami is a B2B provider that offers deposit guarantee insurance services for commercial leasing. Customers/tenants pay a monthly fee instead of hefty upfront costs. The insurtech startup's digital platform enables landlords to rent office space with the same protection as traditional deposits, without having to keep tenant funds on hand.
Investors in the London-based insurtech include Entrepreneur First, Fasanara Capital, American VC fund Clocktower Ventures, and German fund Global Founders Capital.
Funding to date: US$37.5mn
Concirrus was founded in 2011 by CEO Andy Yeoman and is a UK-based Insurtech company that provides an AI-powered marine insurance platform called Quest. The platform helps marine insurers better understand and manage risk by analysing vast amounts of data from a variety of sources, including ship telemetry data, weather data, and other third-party sources.
Concirrus also offers a number of other solutions and services to the insurance industry, including risk modeling, data analytics, and consulting. The company's goal is to help insurers harness the power of data and technology to create more value for their customers and improve the overall efficiency of the insurance industry.