Top 10 Scaling Insurtech Startups to Watch in 2022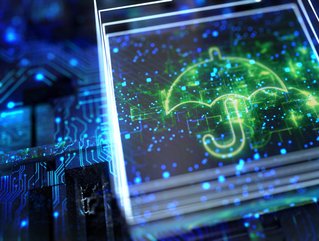 As insurtech gains momentum across the industry, we take a look at the top 10 scaling insurtechs disrupting the industry through technology and innovation
As insurtech companies encroach on the wider insurance industry, a number of impressive startups are disrupting the space and attracting fresh talent to the marketplace. They position themselves as shining examples of value-for-money, swift-service competitors in sectors that have previously proven to be slow and stodgy.

From state-of-the-art pet insurance to telematics, UBI and P&C, scaling insurtechs are re-writing the rule book on customer centricity, affordable cover and more. We've put together our top 10 insurtech startups to watch in 2022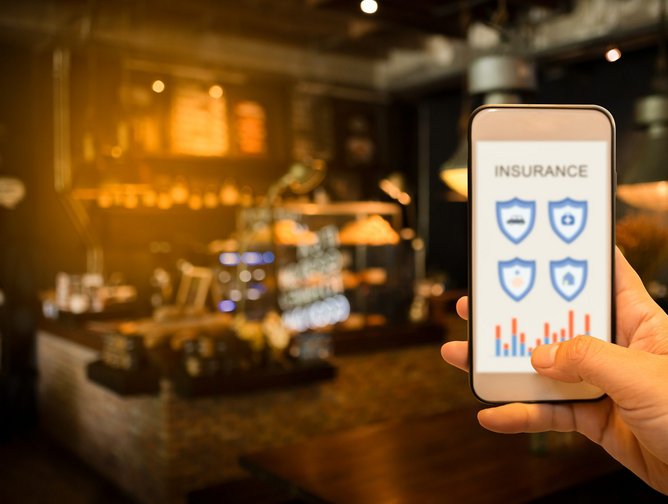 #10
Marshmallow was first conceived in 2015 after its three co-founders realised they were sick of the car insurance market. The UK-based company, which became a unicorn in August 2021 following a US$100mn fundraising round, provides insurance cover to previously uninsurable drivers, resulting in Marshmallow becoming one of the most successful UK insurtechs in the marketplace. Their mission statement is: "A person without a credit history needs to drive to work. An unemployed person still needs to buy groceries. An expat without a UK driving licence needs to pick their kids up from school. We use technology to make it possible."
#9
The New York-based online insurance marketplace, Policygenius, was launched in 2014 by co-founders Jennifer Fitzgerald and Francois De Lame. It is now considered America's leading online digital insurance portal. The insurtech's mission is to help people get the right insurance by making it easy for them to understand their insurance options, compare quotes, and buy a policy – all in one place. In 2021, the company raised US$100mn in capital from investors and is firmly on its way to unicorn status.
#8
Launched in 2019, the Swiss-headquartered insurtech Riskwolf is located in Zurich, partnering with insurance companies that require parametric payout services. Riskwolf's solution means that insurance companies can prevent income loss resulting from internet disruptions due to bad weather, natural disasters, or accidental cable cuts. Riskwolf also facilitates internet, telecommunication, e-commerce, and other digital platform providers to manage real-time insurance claims by detecting connectivity problems and automating payments.
#7
Founded in 2019, CJ Cube is a Dublin-based insurtech that provides insurance data management to companies requiring insurance underwriting. The centralised software solution integrates with the insurance company's existing storage systems and data between the company and the intermediaries. CJ Cube enables real-time information sharing across systems throughout the policy cycle. Its in-built authentication and authorisation solutions ensure that only the concerned parties have access to the documents, thus establishing security. Furthermore, to ensure transparency, CJ Cube provides immutable historical snapshots and audit logs.
#6
Transforming the health insurance space with its downloadable app and selection of wearables Australian insurtech FitSense was launched in 2015 and uses customer data to assist insurance companies in creating personalised packages for their users. Co-founders Alvaro Gauterin, Jan-Philipp Kruip, Pham Khanh saw a gap in the market for risk assessment technology in the health insurance sector and created the online platform in response. The insurtech company has been phenomenally successful, seeing 293k downloads of its app, 120k active user bookings and five million check-ins logged.
#5
The UK-based insurtech Cuvva was founded in 2015, providing flexible usage-based insurance cover for drivers and is designed to be mobile first. To date, Cuvva has provided policies for more than 500,000 drivers and has issued over 2.5 million policies. The company is known for its simple sign-up procedure, which takes three clicks, and its average support response time, which also stands at less than 60 seconds. Customers can buy a monthly subscription, but they also must purchase a premium 'top up' insurance via the Cuvva app and pay an hourly rate during the time the car is being driven.
#4
Founded in 2014, Shift Technology provides state-of-the-art technology solutions that solve the challenges facing the global insurance industry. They are best known for their accurate
potential fraud detection system in insurance claims. Their AI-native SaaS solutions assist insurers defeat fraud and automate claims. Shift Technologies' team comprises hundreds of insurance-focused data scientists, customer success advisors and project managers. The insurtech claims to have a 75% hit rate and says that fewer false positives lead to more productive investigations and improved loss ratio.
#3
Lemonade has been rated the top insurtech company in the US by numerous leading review sites. According to independent reports, 94% of policyholders indicated they are likely to renew their policy, 96% would recommend their services to a friend and 97% have rated their claims experience positively.

Co-founders Shai Wininger and Daniel Schreiber launched the company in 2015, and in its first funding round in December 2015, the company raised US$13mn through investors Sequoia Capital and Israeli VC Aleph. In 2022, its valuation is hotly debated depending on which report you read, but it is commonly believed to be at around US$8bn.
#2
Anyone who has ever battled with their pet insurance company can heave a sigh of relief now that ManyPets (previously Bought By Many} has entered the marketplace. Launched in 2012 by Steven Mendel and Guy Farley, the insurtech started out as a service helping consumers find better deals on niche insurance. The company switched to pet insurance in 2017, launching their own branded policies underwritten by Great Lakes Insurance, a part of Munich Re.
Now entering its second decade, ManyPets is taking the pet health market by storm with its fast, practical and easy-to-claim products that help pet owners by making pet care more affordable. Bought by Many offers lifetime and accident-only cat and dog insurance. It was also voted MoneyWise's Most Trusted Pet Insurance Provider of 2019. They attribute their success to their customer-led model, which uses anonymised search data to identify shared customer needs unmet by competitors, and then personalises products and experiences according to their preferences. In 2021, Bought By Many received a valuation of US$2bn.

#1
Wefox
Wefox provides household, car, and private liability insurance and more, has offices in eight countries and over 1000 employees. The company has now been labelled the number one digital insurance provider in Europe. Led by its dynamic CEO Julian Teicke, whose mission statement is to ensure insurance cover products from wefox are 10x better than any other market provider. When the company went through its IPO, Tiecke also made every employee a shareholder – possibly making him the most popular CEO in insurtech history, too.
Launched in 2015, the Berlin-based insurtech has now entered the Italian marketplace, and recently signed a sponsorship deal with AC Milan that will see the wefox logo positioned on players' shirts and in key positions around the stadium during matches. Wefox has also had the Schaffhausen Sport Arena in Switzerland named after them and, in 2021, broke the global record for the biggest funding round ever achieved by an insurtech company – US$600mn. Basically, the sky's the limit.