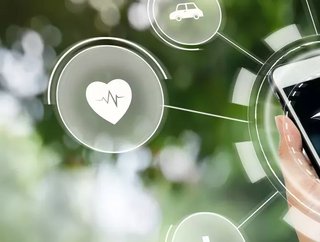 As the insurtech sector comes into its own we take a look at the top 10 faces behind this disruptive industry's extraordinary success
Traditionally, the insurance industry has been unwilling to adopt the latest technologies. But the sector is now evolving swiftly, with a new breed of young and dynamic figures creating companies that are shaking up the marketplace.
From new types of products to innovative technology and customer-centric values, the leading insurtechs have disrupted the status quo and are setting the stage for new business models. We take a look at company leaders that are dynamically serving the unserved, creating new offerings, and proving a hit with customers in 2021
10: Julian Teicke
Investor, CEO, and founder of wefox
Julian Teicke aims to make Berlin the insurtech hub of Europe. The 33-year-old entrepreneur launched his first e-commerce venture, DeinDeal in 2011. By 2014, he'd launched a second startup - a consultancy partner of Salesforce called EMPAUA. In November 2014, he created wefox, which is now the largest insurtech in Europe.
Describing wefox's future plans, Teicke told us, "We'll focus on technology, AI and innovation to better understand our customers and help them identify risk before it happens, changing the very model and definition of insurance and getting the right protection in place as a customer needs it, not in case a customer needs it."
He added, "The success of wefox is due to our ability to focus on achieving our purpose - to keep people safe - at scale and pace."
09: Scott Walchek
Founder and CEO of Trov
Technology advocate and expert investor, Scott Walchek has raised over $130m from every kind of capital source. He's started four successful tech startups and is now transforming the global insurance industry. Trov is an embedded insurance company, enabling consumer brands to offer all-digital insurance to their customers, such as renters insurance that combines software with tailored insurance products to solve the complex risk management issues facing companies in emerging mobility and gig work. The insurtech was initially launched as a consumer app introducing on-demand insurance for over 30,000 individual items, available in the US, Australia, and the UK.

Walchek told InsurTech Digital, "Soon, it will be hard to conceive of a time when automation wasn't being used to inform and safeguard insurance providers and policyholders. As a sector built upon number crunching and risk analysis, insurers need to embrace and accept that automation is their holy grail."
08: Sten Saar
CEO and co-founder of Zego
Sten Saar and co-founder Harry Franks launched Zego in 2016, just six weeks after they conceptualised it. The aim is "absolutely" to become a global giant as big as Allianz or Axa are now, says Saar, a 33-year-old Estonian native who started his first business at 17. To date, Zego has provided more than 17 million insurance policies and covered more than 200,000 vehicles in five countries.
He said, "We'll also continue investing in technology and will double down on our thriving fleet offering."
07: Callum Rimmer
CEO and founder of By Bits
After developing apps at Orange, Deutsche Bank, Connected World and Goldman Sachs, Rimmer is now disrupting insurance in the insurtech market with his startup, By Bits. The software as a service (SaaS) model can be integrated into existing technology systems or used as a stand-alone, white-label solution.
Rimmer tells us, "Insurers are staring at a window of opportunity to differentiate in the market by offering great experiences and fairer, transparent pricing and our future is to enable this vision to be realised."
06: Adrian Rands
CEO and co-founder of Quantemplate
A dedicated kite surfer and university drop-out, Adrian Rands, co-founded Quantemplate with his friend Marek Nelken in 2012. The move followed several years as a Lloyd's reinsurance broker where he established a reinsurance treaty desk specialising in emerging markets.
Rand says, "We built this company from day one with a foundation of deep expertise in the insurance industry and a vision to help clients gain the insights which bring competitive advantage."
05: Tim Hardcastle
CEO and co-founder of INSTANDA
A keen advocate of technology, Tim Hardcastle founded the cloud-based insurance ecosystem, INSTANDA in 2016. He was CIO at Hiscox and COO of Agilisys, is a qualified chartered accountant, and has a range of senior and C suite experience spanning the dot-com boom through to large-scale system implementations of SAP and Oracle.
Describing INSTANDA's rise to success, he says, "Much like other startup founder stories, it was much harder and took a lot longer than we thought."
04:  Alex Dalyac
Co-founder and CEO of Tractable
Alex Dalyac holds a Master's in computer science from Imperial College London, where he led the Computing department's first industrial application of deep learning. He founded Tractable in 2014 on the back of his research. The leading AI company specialises in visual tasks for the insurance and automotive market.
"I was compelled by the idea that software was the one thing you could build in your bedroom, and use to serve millions of people," he says.
03: Phil Zeidler
Founder of DeadHappy
Turning the business of life insurance and death on its head is all in a day's work for Phil Zeidler. His vision of creating a frank and quirky platform where life insurance policies can be arranged digitally in under five minutes is a first for the industry.
Zeidler says, "Life insurance isn't meeting customers' needs. The majority of customers cancel it within nine years because it's inflexible and fails to meet their changing requirements."
02: Oliver and Alexander Kent Braham
Founders of Marshmallow
The identical twin brothers, along with fellow founder, David Goate, set up the insurtech that provides comprehensive services and products to expats and immigrants newly arrived in the UK. Marshmallow grew by an astonishing 3000% in 2019.
Alexander Kent Braham says, "This sort of growth isn't just rare in insurance - but across the whole tech space, where getting to US$10m in two years is classified as very good - something we did in seven months."
01: Jennifer Fitzgerald
CEO and co-founder of Policygenius
Jennifer Fitzgerald founded Policygenius following a stint in the Peace Corps in Honduras, followed by a career in consultancy at McKinsey & Company. Fitzgerald, who was named Ernst and Young Entrepreneur of the Year New York 2019, worked with top financial services companies, national insurers, and wealth managers on marketing and strategy. She recognised the gap between insurance providers and online customers. From there, Policygenius was born.
"We discovered there was a big disconnect between traditional insurance and digital consumers ."