Top 10 Health Insurance Companies in the US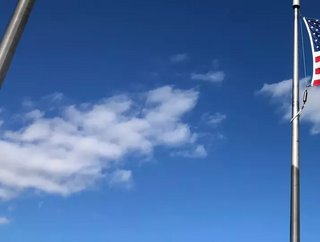 We take a look at 10 companies providing health insurance in the US
The majority of people need medical attention or advice at some point in time. In the US the large majority of healthcare is private. Due to this healthcare has an increased price, to cover these costs citizens have health insurance. These types of insurance companies and policies protect people from high and unexpected medical bills. Here are 10 companies in the US offering some of the best health insurance policies. 
10. Aetna
Aetna is a health insurance company that operates within around 37 different states. This company offers Prescription Drug plans which are now available in 264 counties in the US. Aetna is also known for their plans in dental, vision, hearing and supplements. 
9. Harvard Pilgrim
This nonprofit company is based in the New England region of the US. Harvard Pilgrim operates in 5 different locations; Massachusetts, Maine, Connecticut, New Hampshire and Rhode Island. The company is collaborating with Harvard Medical School. Harvard Pilgrim has over 250 employees and over 3 million customers. 
8. HealthPartners
HealthcarePartners commonly known as either Group Healthcare Plan or HealthPartners Insurance Companies. The company sells Medicare plans in 6 different states; Minnesota, Wisconsin, North Dakota, South Dakota, Iowa and Illinois. HealthPartners are commonly popular among customers with diabetes due to the low price insulin is provided at.
7. Capital District Physicians' Health Plan
Capital District Physicians' Health Plan is a company directed by physicians and has some of the best rated plans in the US. This is an independent nonprofit company which provides plans for around 500,000 people in New York. Capital District Physicians' Health Plan offers plans that cover dental work, vision services, prescription drugs and preventative medical services.
6. Humana
This healthcare insurance provider differs from others in the US, this is one of the only companies that cover expenses of eyeglasses, contact lenses, dental exams, and crowns. Humana is a well being company that provides plans catered to people with chronic illnesses ,people transitioning from hospital to home, and people with special needs. 
5. Cigna
Cigna is a well known healthcare insurance provider that is known for their Global Health Advantage policy. The company provides healthcare globally as well as to the US, in total there are around 17 million customers. With over 70,000 employees, Cigna is one of the more popular companies in the states Indiana, New Jersey, and Ohio. The company provides medical policies in 13 states, and dental policies in 50 states.
4. Blue Cross Blue Shield
Blue Cross Blue Shield is one of the more popular health insurance providers in the country. Around one out of three Americans has their insurance policy with Blue Cross Blue Shield. There is a range of policies available such as CareFirst, Highmark, Independence and Wellmark. Around 90% of American Hospitals are contracted with Blue Cross Blue Shield.
3. Centene Corp
Centene Corp is a multinational healthcare company, which works alongside the government. The company is focused on providing services for uninsured and underinsured people. Operating in over 50 states, Centene Corp has over 25 million plan holders. There are a wide variety of plans available covering vision, home healthcare, behavioral health, dental and specialty pharmacy. 
2. Kaiser Foundation Health Plan
This company is one of the nonprofit insurance providers in the US. Kaiser Foundation Health plan one of the highest rated nonprofit companies, they provide more budget based plans for people with lower premiums, no deductibles, and prescriptions drugs. 
1. United Healthcare
This health insurance company is a customer driven digital provider. United Healthcare offers wearable technology such as baby monitors, activity trackers, and glucose management devices, along with this the company also provides online appointments and apple watch health tracking. United Healthcare offers a variety of healthcare policies for citizens, employers and medicare. There are around 13,000 contracted physicians and 6,500 hospitals.