Top 10 digital insurers in the US to watch in 2022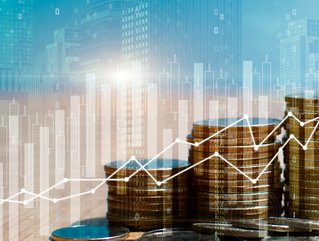 As insurtech grows in strength globally, we look at the top 10 digital insurers shaking up the space in the US, where investment interest is skyrocketing
Investment in insurtech globally is high. Despite the economic turmoil worldwide, opportunities in the scaling industry are rife - and investors are voting with their cash. We take a look at the top 10 most impressive US-based insurtechs operating stateside and which products and services they are offering.
One of the oldest insurtechs in the marketplace, Esurance launched in 1999 and provides a wide spectrum of products and services, form motorbike cover to pet insurance and much more besides. The company has benefitted from its long-term view of the marketplace and has developed digital strategies in line with the latest technical innovations, making it a robust and trusted operative.
Formerly branded ZenPayroll, Gusto has taken the sting out of business insurance and now serves over 200,000 businesses across the US. The insurtech offers cloud-based payroll and employee benefits including health insurance and through automation, ease-of-use, and expert support. Gusto uses data and algorithms to measure and create insurance plans tailored for businesses and their staff and has raised almost $700mn in investment funding since its launch.
As the telematics sector embraces UBI products and new technologies, Metromile, which has recently been acquired by Lemonade, but still operates as its own entity, has always been one step ahead of the game. The insurtech works out prices based on the miles customers drive. Metromile's offerings are firmly rooted in data science and machine learning to make car insurance better and less complicated. The insurtech also has a range of unique services, such as street sweeping alerts, monthly mileage summaries, and fuel trackers.
With its user-friendly platform that swiftly provides cost-effective personal liability cover, Root Insurance is leading the digital insurance sector with its offerings. Root provides cover for collisions as well as comprehensive protection and medical payments, personal injury protection; uninsured/underinsured motorist bodily injuries; uninsured motorist property damages; rentals; and more.
With its cutting-edge platform that offers a wide range of insurance products and services to small to medium-sized enterprises, Next has made the most of the growing freelance and gig economy marketplace in the US, as well as helping SMEs and entrepreneurs secure and grow their businesses. Next also offers products to cover personal liability in the entertainment industry, and more, and has raised more than $800mn in funding since its launch in 2015
Leading in its class as a healthcare insurance provider, Oscar's digital insurer services have won it a total of US$1.6bn in funding from investors since the company's launch in 2012. The insurtech's savvy founders immediately recognised the value digital services provide customers, and were therefore early entrants on the insurtech scene. Oscar uses next-gen technology to provide health insurance products to individuals, families, and small businesses.
The leading digital P&C insurer in the US, to date, Hippo boasts a customer quote time of just 60 seconds and has raised more than US$700mn in funding, The insurtech is thriving in the post-pandemic marketplace despite its recent disappointing IPO and share drop. Its user-friendly platform has made it a hit with business and consumer customers alike, plus the insurtech has embraced a number of groundbreaking technologies that are transforming the smart home insurance sector.
It's not possible to have a top 10 list and not include possibly the most visible insurtech in the US. Lemonade took the market by storm following its launch in 2015 - and with its bright pink branding and a strong sense of social responsibility, has been a hit with customers. In fact, the insurtech has repeatedly scorched the highest customer satisfaction rating of any insurance company in the US through third-party reviewers. Lemonade offers a variety of products and services and recently launched Lemonade Car as part of its expanding portfolio of products.
As the US operates the world's biggest private healthcare system, its hardly surprising that digital insurers are embracing the sector and offering customers a new slant on essential products and services. Launched in 2014, the insurtech was founded by Kris Gale and Vivek Garipalli, and is currently headquartered in New Jersey. Offering a range of easy-to-access, customer-friendly digital services, Clover Health's reputation in the market is robust - and the company has its investors confidence, having raised US$1.3bn in funding since its inception.
Launched in 2016, Bright Health is leading the US health insurance market in the digital insurance sector in quite some way. The start-up, which provides a broad range of benefits and services to consumers and care providers in local markets throughout the US, has raised over US$1.6bn in total funding and specialises in individual, family, and Medicare advantage plans. Currently, these services are available in 99 markets across 14 US states. The insurtech's mission is to produce quality health insurance that is simple, personal, and affordable. Bright Health has therefore created easy-to-understand plans with benefits customers will routinely use. The formula is successful and resulted in Bright Health taking the top spot in digital health insurance providers across multiple thrid-party polls.