Top 10 CTOs and CIOs in the insurance industry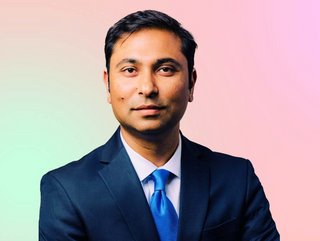 Sulabh Srivastava is Chief Information Officer at Acrisure.
We pick out our Top 10 insurance CTOs and CIOs who, between them, are spearheading technological change at the top of major insurtech players
Although they often find themselves relegated to the shadows of their CEOs, Chief Information Officers and Chief Technology Officers play an important role within the insurance industry. They oversee the technology applications that are, in many cases, underpinning insurtech innovation.
So we think it's right to celebrate some of the best the sector has to offer. Here are our Top 10 CIOs and CTOs in the insurance industry.
10. Guy Farley (ManyPets)
Guy Farley is the Co-Founder and CTO of rapidly growing pet insurance startup ManyPets. In an interview with InsurTech Digital, he explained his background working in software development, including the role that he played building the UK's first online bank, First Direct. After time spent working in San Francisco and India, he returned to the UK and met ManyPets co-founder Steven Mandel while the pair worked at Close Brothers bank. The firm has undergone impressive growth since then, raising over US$400m in capital in all and achieving a valuation of around US$2.4bn.
9. Pravina Ladva (Swiss Re)
Pravina Ladva is Chief Digital & Technology Officer at Swiss Re, one of the world's largest reinsurance companies. Ladva started her career in banking with Abbey National/Santander before building up an impressive CV within financial services. She joined Barclaycard in 2008 and held various positions there, including with unit-specific COO and CIO responsibilities. She had been with Swiss Re in 2017, initially joining iptiQ, Swiss Re's digital white-label provider of P&C and Life & Health Insurance. She became Group Digital Transformation Officer in 2020, and assumed her current role 18 months later.
8. David Lynch (bolttech)
David Lynch is Group CTO at Singapore-based insurtech bolttech – a role that the company says puts him at the heart of "all things technology". An experienced executive, he has been a CIO, CX and innovation leader in two of the world's largest banks – Standard Chartered and DBS. He was also a pioneer in the development of the fintech sector in Greater China. Beyond innovation and technology, his passions and interests include sustainability and renewable energy, helping start-ups, and a variety of sports including F1, basketball, swimming, cycling, running and Australian football.
Max Mancini is the CTO of Collective Health, the well-backed San Francisco firm whose software solution empowers employees and their families to understand, navigate, and pay for healthcare. Passionate about solving tech challenges, Mancini served as EVP Digital Worker Ecosystem at Automation Anywhere and previously held roles at tech titans like Apple, Atlassian and eBay. A combat veteran, he served as an Intelligence Officer in the US Army and US Army Reserves.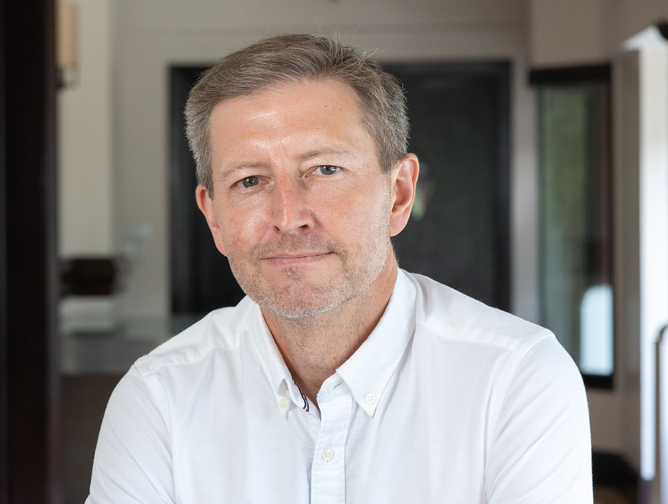 David Lynch, CTO of bolttech
Matt Bonakdarpour is Chief Technology Officer at car insurance innovator Root, where he leads the company's data science, analytics, and engineering teams. In this role, he is responsible for Root's pioneering use of emerging technologies such as machine learning. Prior to joining Root in 2017, he worked in the areas of high frequency trading and statistical arbitrage. He holds a BSc in Computer Science and Mathematics from Carnegie Mellon University, and a PhD in Statistics from the University of Chicago.
Nissim Tapiro is CTO and co-founder at Next Insurance, the insurtech startup aiming to make small business insurance easier. He brings more than 17 years' experience in consumer product and finance startups to the role. He was previously VP Engineering and GM Israel for Check, a mobile payments company acquired by Intuit for US$360m, where he worked alongside Next's CEO Guy Goldstein. The pair also share an alma mater; Tapiro holds a BSc in Computer Science and Mathematics from Tel Aviv University.
4. Yanir Ben-Nun (wefox)
Yanir Ben-Nun is an experienced IT and business operations executive who picks up all the CIO responsibilities as VP IT & Security at German insurtech wefox. He previously spent three years in senior IT roles at Mambu as well as a number of smaller IT-focused roles both in Germany and in his native Israel. Wefox itself is an insurtech platform that connects insurance companies, distributors and customers. It was founded in 2015 by Julian Teicke, Fabian Wesemann, and Dario Fazlic.
3. Lukasz Strozek (Hippo)
Lukasz Strozek is CTO at California-based homeowners' insurance pioneer Hippo. Strozek, who is a graduate of both Harvard and Stanford Universities, joined Hippo in 2020. He previously co-founded Clara, an online lender with a mission to make homeownership a reality for more people. The startup was acquired by SoFi, where he became Head of Engineering – a similar role to the one that he held at ecommerce payments company Bolt. Strozek lives in Oakland, California with his wife, daughters and two feline additions to the family that they welcomed during lockdown.
Mario Schlosser is President of Technology & Chief Technology Officer at Oscar Health, an American health insurance company founded in 2012. With technology such an important component of Oscar's proposition, it's no wonder that they've installed one of their co-founders – who started the business alongside Joshua Kushner and Kevin Nazemi – to take charge of the CTO function. Schlosser used to be CEO of the firm and also co-founded the largest social gaming company in Latin America, where he led the company's analytics and game design practices.
1. Sulabh Srivastava (Acrisure)
Sulabh Srivastava has been Chief Information Officer at Acrisure since September 2019. With more than 16,000 employees in over 20 countries internationally, Acrisure is a huge financial services organisation that covers everything from insurance and reinsurance to cyber services and mortgage origination. Prior to joining the company, Srivastava spent over nine years in various IT roles at healthcare provider Sparrow Health System, as well five years in IT working for the State of Michigan.

******
For more insights from InsurTech Digital, you can see our latest edition of InsurTech Digital here, or you can follow us on LinkedIn and Twitter.
You may also be interested in our sister site, FinTech Magazine, which you can also follow on LinkedIn and Twitter.
Please also take a look at our upcoming virtual event, InsurTech LIVE, coming on 18 October 2023.
******
BizClik is a global provider of B2B digital media platforms that provides executive communities for CEOs, CFOs, CMOs, Sustainability Leaders, Procurement & Supply Chain Leaders, Technology & AI Leaders, Cyber Leaders, FinTech & InsurTech Leaders as well as covering industries such as Manufacturing, Mining, Energy, EV, Construction, Healthcare, and Food & Drink.
BizClik – based in London, Dubai, and New York – offers services such as Content Creation, Advertising & Sponsorship Solutions, Webinars & Events.