Top 10 biggest insurtech funding rounds of 2021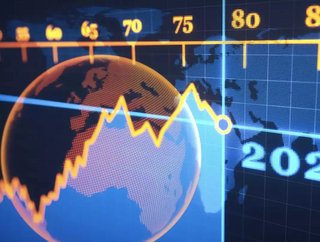 As insurtechs prove they are a force to be reckoned with, investors stake their claim in the growing sector
Insurtechs are leading innovation in the insurance industry, through technology, customer services, and variation.
In fact, The global insurtech market will be worth $119.4bn by 2027 according to research by the market research company, Valuates Reports.
Data from the survey, which looks at predicted trends from 2021 to 2027, shows the insurtech sector is growing at a CAGR of 34.4%. We take a look at the biggest funding rounds in insurtech in 2021
Raised: US$30mn
Leading participants: BlackFin Capital Partners
Headquartered in France, Akur8 is an insurtech that specialises in AI pricing solutions for the insurance industry. The platform automates risk modelling and optimises prices for insurance companies while keeping full transparency and control on the models created, as required by regulators worldwide. 
Raised: US$50mn in a Series B round
Leading participants: Anthemis Group
Founded in 2017, Branch Insurance is based in Ohio and prides itself on providing affordable insurance for all.Branch uses innovative technology and bundles Home and Auto Insurance together in coverage packages. Unlike other insurance companies, Branch underwrites policies through Branch Insurance Exchange - its reciprocal insurance exchange. This means the insurtech is able to eliminate overhead costs and pass savings along to its members.
Raised: US$60mn in Series D round
Leading participant: Insight Partners
As one of the leading service providers for P&C insurers, fleet operators, and manufacturers globally, Tractable's products apply artificial intelligence to photos and video, by creating fast and accurate assessments of claims. The technology can also triage cases, generating instant estimates at the first notice of loss (FNOL), using customer photos. The company recently partnered with Graphcore to accelerate the use of AI in accident and disaster recovery.
Raised: US$75mn in a Series C round
Leading Participants: Goodwater Capital
Although primarily invested in the car ownership market, Jerry also offered digital insurance products. Described as a "mobile-first car ownership super app" Jerry was launched in 2019 and provides an AI- and machine-learning-based car insurance comparison service. The company currently provides services for an estimated one million US customers and has been lauded by its user base for offering a swift and efficient service.  
Raised: US$85mn in Series B round
Leading participants: Undisclosed
The UK-based insurtech Marshmallow launched by twins Oliver and Alexander Kent-Braham and David Goates, announced the results of its groundbreaking funding round in September. The startup insurtech, which provides a fresh approach to car insurance, has also claimed unicorn status and has a valuation of US$1.25bn as a result of the fresh investment. 
Raised: US$100mn
Leading participants: FTV Capital
Launched in 2015, Embroker describes itself as an " intelligent insurance platform that makes it easy for businesses to get tailored insurance at the best price".  Based in San Francisco, the insurtech has raised more than $140mn to date through funding rounds and has an impressive number of fintech investors. In 2016, the company became the first insurtech globally that enables businesses to apply for all types of commercial insurance online and manage their policies through a modern cloud-based portal.
Raised: US$100mn in Series B round
Leading participants: Motive Partners
Founded in 2013, Insurify is an American insurance comparison shopping website headquartered in Cambridge, Massachusetts. The insurtech has experienced impressive growth, seeing its new and recurring revenue increase six-fold since it closed its Series A funding in the 2019 fourth quarter. Since 2019, Insurify has achieved a CAGR (compound annual growth rate) of 151%, according to co-founder and CEO Snejina Zacharia. 
Raised: US$200mn in a Series E round
Leading participants: General Atlantic, Generation Investment Management, Propel Ventures

The leading retirement insurance provider for SMEs in the US, the California-based insurtech was founded in 2015 by Jeremy Caballero, Kevin Busque, and Mike Nelson. Guideline provides an all-inclusive 401(k) technology designed for growing businesses. The company manages all plan administration, including set-up, participant enrollment and education, recordkeeping, investment management, compliance, and reporting.
Raised: US$350mn in a Series D round
Leading participants: EQT Growth, Octopus Ventures, Munich Re Ventures
Founded in 2012 by Steven Mendel and Guy Farley, Bought By Many was initially a marketplace service finding quotes for niche cover. In 2017, the company diversified into pet insurance, launching their own branded policies, underwritten by Great Lakes Insurance, a part of Munich Re.
When the pet market in the UK boomed during 2020, Bought By Many was already leading the pack as the first digital-first pet insurance provider in the UK and Europe. The company now has a pre-money valuation exceeding $2bn.
Co-founder Steve Mendel, "The most frequent question I am asked is 'When is your IPO?' My answer is clear. We have too much to do right now to be able to find the time for that."
Raised: US$650mn in a Series C round in June 2021
Leading participants: Target Global, OMERS Ventures, Gsquared
This dynamic, full-stack, and global leading insurtech broke the world record for the biggest funding round ever achieved by an insurtech. Led by CEO Julian Teicke, WeFox, which is based in Berlin and is the biggest insurtech in Europe, is moving from strength to strength. Just weeks after breaking the funding round record, the company went on the list publicly and promptly made every staff member a shareholder in the company.
Teicke says, "Now we have a great opportunity to strengthen our business in partnership with our new investors, which is part of our strategic plan for further global expansion."