WNS partners with WhenFresh to launch AI-driven platform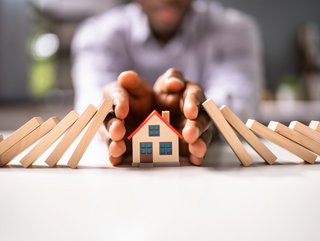 Digital transformation experts WNS and Insurtech WhenFresh's new partnership will deliver improved customer service and reduced acquisition costs
Digital transformation experts WNS have partnered with residential property marketplace data specialists, WhenFresh, to launch a new AI-drive omnichannel platform.The collaboration will, say both parties, enable home insurers to deliver improved customer experiences and reduce acquisition costs.
According to reports, the UK home insurance market has become highly commoditised, with insurers increasingly reliant on customer experience (CX) to differentiate their offerings. An insurer's capacity to make the customer's 'quote & buy' journey as frictionless as possible is considered critical to gaining and retaining customers, as well as improving conversion rates and lowering acquisition expenses.
WNS tech solution provides faster quotes to homeowners
The new platform ensures that the quote to policy delivery process is much shorter and simpler than traditional, long-form insurance quotes, and the platform uses Artificial Intelligence (AI) to comprehend user intent and can also resolve consumer queries or escalate them to a live agent when necessary.
Digital transformation experts WNS claim their new 'HIFFI' solution enables insurers to provide a much better customer experience because it gives consumers much faster, simpler home insurance quotes across a wide range of channels. These include mobile apps, Interactive Voice Response (IVR) WhatsApp, and Webchat.

Customers can be given instant, accurate home insurance quotes by providing basic personal details and the property address via their preferred channel. All property attributes and risk data is retrieved instantly from the WhenFresh API without the need for further manual input. The consumer can accept the quote, make payment and select the preferred policy delivery choice via the platform.

Time saved through WhenFresh and WNS data solutions
In a statement issued by WhenFresh, the insurtech said that because the customer "only needs to provide a few basic contact details and the property address, HIFFI draws on over 30 property and risk attributes from WhenFresh via API, so the underwriting risk selection process is based on a comprehensive, robust dataset."
The statement also pointed out that HIFFI is fully customisable and provides an easy, API-based plug-and-play integration with leading tech and underwriting platforms.
Speaking about the new partnership and platform solution, Mark Cunningham, CEO & co-Founder of WhenFresh, explained: "We're delighted to be working with the WNS team and this is a perfect example of how digital transformation can be achieved by marrying cutting edge technologies and accurate data.
He added: "WhenFresh property data already powers reduced question sets for many leading insurers, but the WNS HIFFI solution adds the extra dimension of working across so many different channels to make the process of obtaining home insurance simpler, faster and even more accessible than before. "