UK insurtech Humn raises US$13.7mn in Series A funding round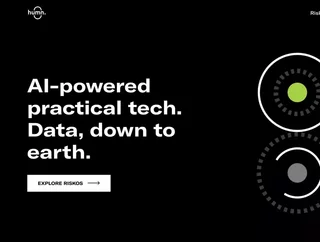 Commerical fleet insurtech Humn is focused on growth in the UK and Europe, reports suggest
The London-based insurtech MGA, Humn, has raised US$13mn following a Series A funding round.
The investment event saw BXR Group, Shell Ventures, Woodside Holdings and Hambro Perks Leaders Fund throw their weight behind the AI-driven startup. 
Humn was launched in 2018 and is a data-driven commercial fleet insurer that provides Rideshur cover - an AI driven, flexible insurance product for commercial fleet drivers that harnesses hundreds of data points to calculate fair premiums in real-time. 
Telematics done differently
According to reports, Humn differentiates itself from other telematics-and AI driven fleet insurtechs by consolidating the traditionally separate categories of fleet insurance and risk management. The company says its riskOS platform performs by "analyzing thousands of in-vehicle and external data points, in real time, to provide an entirely contextual assessment of driving risk and a clear basis for the pricing" of its Rideshur insurance product. 
The insurtech's smart technology can precisely track the real-time context of the environmental risk of every journey as well as monitor the performance of drivers. It then adjusts insurance policies as a result of the data, driving down premiums in real time, so that policyholders don't have to wait for pricing adjustments at the time of renewal.  
Humn's flagship Rideshur product is described as being continuously adaptive cover, with insurance premium cost based on risk exposure at any given time.
In a statement issued by Humn, the company said that real-time insurance supports fleet and driver risk managers by simplifying processes, ensuring drivers perform to their best on the roads, helping to reduce accidents, maintenance and business costs. 
Humn also claims its solution enables policies to be priced on the actual risk and driving behavior, which data suggests reduces fleet accidents by up to 65% while saving customers 20% on insurance premiums.
Scale-up strategy for Humn
The new funding will enable the company to expand on their services across the UK, develop its technology and enable Humn to begin rolling out its services in Europe. Mark Musson, CEO and founder of Humn explained, "This investment adds the fuel to power our scaleup phase. We have built the data moat and unique tech IP stack to fundamentally change commercial fleet insurance." 
He added, "Our goal now is to deliver exponential commercial growth of our MGA in the UK and select EU territories as well as advance our mission to deliver the first commercial wrapped autonomous vehicle insurance policy with our AV developer partners."