UK insurtech hubb is first metaverse-ready insurance broker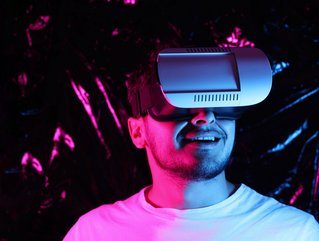 hubb, a UK challenger insurance brand, has announced it is the world's first metaverse-ready insurer
The Glasgow-based challenger insurtech startup, hubb, has announced it has become the world's first metaverse-ready insurer.
The company, which was founded in 2019, is a disruptive challenger broker that aims to correct the declining levels of service and value in the broker world through the delivery of transparent, usage-based broking.
Its founders say it has been swift to adopt technology and working practices that "characterise the shift towards the metaverse, with meetings regularly taking place in Horizon Workrooms via the company's investment in VR devices."
Customer engagement in a virtual environment
The business insurance provider says it aims to ensure that its clients are offered new and adaptable ways to work with the usage-based broker, thus "keeping client comfort and preferences at the forefront of its customer service and engagement."
According to reports, hubb is using the metaverse alternative reality platform to create a new kind of hybrid working environment. This is, they say, currently defined by the division of time spent in and out of a "shared virtual space."
hubb's founders believe the move will help facilitate the onboarding of new employees because it will provide instant access to senior staff in a more personal and productive manner than video meetings. It will also still allow workers to operate from the comfort and safety of their homes.
Metaverse accelerator and hubb technologies
But the insurtech is further expanding its virtual operations by engaging with a metaverse accelerator. This, they say, will ensure that hubb continues its early adoption of metaverse technologies as well as keeping pace with future developments of the evolving cultural and professional environment of the emerging metaverse.
Speaking about the insurtech's inroads into the virtual alternative business reality, Edward Halsey, Chief Operating Officer of hubb, explained, "This move towards the virtual environments of the metaverse isn't just a convenient working practice – it also emblematises our client-led philosophy, allowing us to literally meet our customers where they are, whether that be a sunny beachfront or the summit of Everest."
He continued, "Not only do we now conduct our board meetings in Horizon Workrooms, but we have already engaged with clients via this kind of metaverse-driven technology. By becoming the first metaverse-ready insurance broker, we're ensuring that we won't miss an opportunity to put clients at their ease – wherever they are and whatever their preferences."