Top 10 US Insurtech Platforms to watch in 2022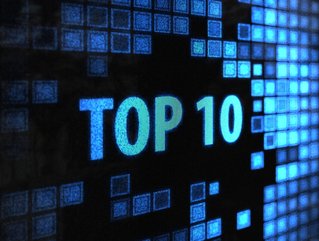 New technologies and innovations in the insurtech space have seen these leading digital insurers transform the US marketplace
With new technologies emerging on a weekly basis and insurtech startups generating funding at a rate of knots, the marketplace has never been so dynamic. The US insurance industry has embraced the insurtech revolution and its cutting-edge platforms, which are leading the charge in terms of disruption, demand and growth.
Here, we take a look at the top 10 US insurtech unicorns that are dominating the industry.
#10
Valuation: $1bn
Founded: 2016
Kin Insurance was founded by the Chicago-based entrepreneur and investor, Sean Harper.
The digital insurer has become known in the marketplace for its disruptive products and services that are transforming the home contents insurance marketplace by making cover more affordable and easy to obtain. Kin Insurance uses advanced analytics to change home data into personalised, flexible policies – all while maintaining low-cost prices.

#9
Valuation: $1bn
Founded: 2014
Applauded for its easy-to-use and streamlined marketplace platform, Polygenius makes shopping for insurance a simpler process for all concerned.
The insurtech entity provides a one-stop-shop where customers can compare insurance rates and sign up for the best ones for their needs.
Policygenius' online platform is constantly updating and adding to its broad portfolio of policy options, displaying a broad range of policy options, with cover available for life and disability insurance, all the way through to car and pet insurance.
#8
Valuation: $1bn
Founded: 2016
Clearcover is a digital car insurance provider selling cost-effective products and services.
Recently named a Glassdoor 2021 Best Place to Work, the company's API-driven platform enables customers to have a centralised mobile app that can file claims, keep track of billing and view insurance ID information.
Clearcover's mobile platform is one of the top rated super apps available via Apple App Store and Google Play.
#7
Valuation: $1.3bn
Founded: 2014
Another health insurance provider that works in conjunction with Medicaid to ensure customers are given good health provider opportunities, Clover Health is known for its affordable and easy-to-understand healthcare plans – especially for America's older generation.
The digital insurer focuses on preventive care using data and technology from the Clover Assistant. In addition, the company provides Medicare Advantage insurance plans and operates as a direct contracting entity with the US government.
#6
Valuation: $1.3bn
Founded: 2011
Launched over a decade ago, Metromile was one of the very first UBI and telematics insurers to corner the marketplace. The digital insurer leads the way in innovative technologies and has pioneered many new approaches to UBI that have resulted in transforming the industry.
Metromile's software platform provides mileage and fuel tracking to help customers monitor their energy usage, while also simplifying the car insurance system.
#5
Valuation: $1.5bn
Founded: 2021
Circulo Health is a digital insurer with the core aim of enabling better health for all its customers – no matter their budget. The insurtech has an innovative approach to health by working with primary health care, insurance plans, and independent living facilities.
Circulo customers usually rely on Medicaid and often face problems accessing proper healthcare. Circulo Health removes barriers, harnessing AI and human-centric technology to provide online yet secure connections between providers and patients.
#4
Valuation: $4bn
Founded: 2015
Launched seven years ago, Next Insurance was one of the very first insurtechs to create products and services for business customers.
The digital insurer provides for the needs of enterprise clients in a broad range of industries, ranging from retail to construction, and gives customers a digital platform that assists with SME cover, providing services such as liability insurance, workers' compensation, equipment insurance, and more.
#3
Valuation: $5bn
Founded: 2015
Launched by co-founders Assaf Wand and Eyal Navon, Hippo is the leading property insurtech in the US. Based in Palo Alto, California, it harnesses the power of innovative IoT technologies to provide homeowners with insurance cover that is flexible, affordable and fast.
Hippo's products cover the homes and possessions of the policy holder, as well as liability from accidents occurring in the insured property. The company uses AI and big data to aggregate and analyse both property information and risk.
#2
Valuation: $10bn
Founded: 2015
Charging onto the Insurtech scene with aplomb, Lemonade has built itself an incredible marketplace reputation for providing unrivalled customer service through its swift and agile digital platform.
Launched by co-founders Daniel Schreiber and Shai Wininger, Lemonade provides renters' insurance, homeowners' insurance, car insurance, pet insurance, van insurance and life insurance. It operates in multiple countries, including the US, Germany, the Netherlands and France.
Based in New York, Lemonade is a peer-to-peer platform that streamlines insurance enrollment and speeds up the process of reimbursement.

#1
Valuation: $11.23bn
Founded: 2015
Dynamic startup Bright Health has taken the marketplace by storm due to offering flexible health insurance plans in a number of markets across the US.
Founded by Bob Sheehy, Kyle Rolfing, and Tom Valdivia, it has a reputation for creating products that are cost-effective for the customer, with its claims and underwriting processes using AI and automation technologies to ensure swift, efficient services. Bright Health also provides several unique benefits to its customers, including a telehealth service that has experienced massive adoption rates and glowing customer reviews since the pandemic.
Bright Health's digital-based health insurance service platform connects customers with broker partners to lower complications in enrollment. The company's state-of-the-art platform also provides solutions for healthcare centres looking keen to improve customer services.