The IoT, 5G, data and new Insurtech trends to watch in 2022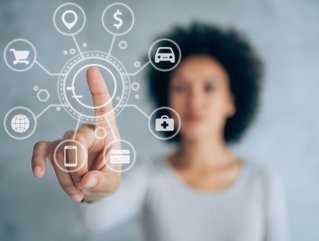 We take a look at how the IoT and 5G is redefining so many aspects of business globally, with significant impacts on insurtech and shaping future trends
So much has changed over the past decade in terms of risk assessment, incentives, underwriting, and claims responses.

Much of this can be laid at the door of the IoT (internet of things) as popular, wearables, connective devices, and sensors send insurers vital information that forms insights, providing customer profiles and risk assessments that can accurately predict the future.

Alongside the data collection and constant customer connectivity, come creative incentives, made more user-friendly through gamification technologies. The insurance industry has never looked so dynamic, but this incredible shift is just the tip of the iceberg.

The IoT and legacy systems

But as insurtech currently occupies just 2% of the global insurance industry, to what degree are IoT devices influencing events - and which areas have seen the biggest uptake? Furthermore, What are the biggest challenges faced by insurtechs in terms of managing the data they collect, and why?

Mark White, Senior Manager – Financial Markets and Fintech at Telehouse Europe says the amount of data being collected, poses the biggest challenge. "Insurtechs recognise the value of data and increasingly want to use it to inform decision making. The problem is the sheer volume of data can easily become overwhelming and many don't have the right IT infrastructure to support it."

However, he points out that many are still reliant on inflexible, legacy on-premises infrastructure which puts them at risk from newer entrants, the majority of which are now cloud-native. "To succeed, they need the ability to quickly ingest and process data and this will be dependent on having a connected, secure, reliable, scalable, flexible, resilient, and low latency IT infrastructure. Colocation can be an attractive solution; providing the extra capacity required, while also enabling insurtechs to benefit from fast, secure and direct connections to cloud service providers."

IoT change and influence

With this in mind, it's important to understand just how much IoT devices are influencing events in the insurtech sector - and which areas have seen the biggest uptake. Peter Heywood is regional director, Banking, Financial Services, and Insurance, at ISG. He believes the transition has been happening for a long time, and the most critical changes are happening at the data management level.

He says, "IoT in insurance isn't new, although the term IoT might be. Blackbox insurance – both for personal and fleet use - has been used widely for more than a decade. More personal technology and devices, such as smartwatches, are more recent. The size of IoT sensors and the ability to be integrated with low-power sources, at high resolution and accuracy, and at low cost, are driving the wider adoption and integration into the insurance value chain."

Heywood says an interesting area of development is in managing issues that would have previously been highly intensive and highly error-prone, or have high dependencies on external agencies. He explains, "An example of this is flood insurance, where there are many thousands of claims in a short period of time. Using IoT data on the water levels, combined with drone imagery, has virtually removed the need for adjusters to visit sites, which can often only happen many months after the claim."

Security, wearables, and personal data concerns

As the digital footprint expands, so do the opportunities for crime, and cyber-attack has become synonymous with this period of intense digital transformation. The stakes have never been higher as companies stream in data in real-time directly from customers, and hackers develop more ingenious ways of infiltrating them.

Mike McGrath, Senior Lead Penetration Tester at Bridewell Consulting at Bridewell Consulting says IoT security needs to be taken very seriously - especially in this period of intensive innovation and disruption. "When you look at the applications where IoT devices are becoming widely used, there are serious implications if the devices implemented are not secure.

"There are a few steps businesses should take to ensure the security of the IoT devices they're implementing. Firstly, they should look at limiting physical access to the devices, ensuring only authorised users can access these. Unauthorised physical access can lead to changing the device's configuration with malicious intent or installing malicious firmware.

"They should also change any default passwords and credentials from the manufacturer and enable multi-factor authentication if the device supports it. Wherever possible, it's also important to disable any unneeded protocols, especially any that transmit unencrypted data (Telnet, FTP) as this can be trivially captured and manipulated. It's also worthwhile disabling Universal Plug and Play Protocols (UPnP) which are usually enabled by default. These allow devices to modify your router, allowing access from outside the business network.

"Finally, IoT devices should be isolated from existing production networks while technologies such as firewalls and intrusion detection and prevention systems should be configured and enabled. End-to-end encryption technologies should also be utilised to ensure any data that is being transmitted is secure."

Challenges in IoT management

Heywood believes better regulation is at the heart of the solution and pinpoints several areas he believes are ripe for an overhaul. If these changes don't happen, the challenges will continue, he says. He cites four main elements, including;

Regulation. Data privacy (for example under GDPR) and workers' rights are major challenges for collecting data from individuals. These are already top of mind for Chief Regulation Officers and Chief Information Officers in all the big insurers, so adding another level of complexity of personal data makes it even more challenging. Under GDPR, 'the right to be forgotten' (when a customer leaves the company and their data must be purged) can make this more problematic and error-prone.
Cost of data. IoT-linked devices produce mind-boggling levels of data. Cisco estimated that IoT devices produce 500 zettabytes (one zettabyte is one trillion gigabytes) per year. This has a real cost. Of course, some smart data management techniques exist with cloud technologies, such as compression and purging - but these are band-aid fixes rather than true data management strategies.
Volume of data. The challenge is to 'find the needle in the needle stack', as it has been described. The level of processing and time required to find 'reasonable' results often prohibits insurers from taking advantage of real-world operational cases such as motor claims with a 24-hour response to First Notice of Loss.
Model explainability and basis. The increase of modern machine learning techniques, which include neural networks, have dramatically improved our ability to understand sparse and complex datasets. However, there are still challenges with the explainability of such models (particularly in underwriting and claims management) from a regulatory point of view.
"There's also an increasing focus on the alignment of inclusion and diversity in these models," Haywood says. "That means ensuring models used for analysis are 'basis free' and not hindering (or benefiting) certain groups based on external factors such as demographics."

Technological breakthroughs in insurtech

As technology marches forth, connectivity will play a major role in turning insurtech into a mainstream service, increasing its marketplace space from 2%, to the dominant force in the industry.

White says, "5G will offer many benefits for Insurtech companies including reduced latency to help decrease transaction and settlement times. It will also facilitate the adoption of AI to enable greater personalisation and improvements to customer experience.

"Typically, whenever a new wireless communications technology is introduced, the volume of data used increases significantly. This additional data traffic will put more stress on backbone networks, and many will need to find ways to increase their available bandwidth and likely data centre capacity."

However, Chris Gill, Director of Risk and Insurance Markets, Over-C, believes the increased connectivity of 5G will simply enhance the services offered by insurtechs, rather than play a marked role in increasing its adoption. He also says legacy insurers must re-evaluate their data systems and make sure they are adequately prepared.

"5G only really serves to enhance current data processes rather than transform them," Gill points out. "The insurance industry should be focused on improving the foundations of their data operations by improving areas such as data governance instead of relying on shiny new things like 5G. Bottom line, 5G will be a nice boost to digital operations in the insurance sector, but the industry can't kid itself that it hasn't got a lot of work to do on its foundational data processes before reaping the benefits of 5G."

The IoT in a decade

With such rapid expansions and new technologies skyrocketing, it's hard to predict what the future of the IoT will look like in relation to insurance. However, it's likely that the latest innovations in augmented and virtual reality, gamification, and the Metaverse, will all play a role in this increasingly complex world. Gill believes the next 12 months will play a vital part in shaping which directions insurance will shift in.

He says there are some huge opportunities for the commercial insurance sector if they can connect and utilise the power of their customers' IoT effectively, from gathering dynamic risk data and, ultimately, to develop a deeper understanding of their customer's risk quality.

"Customers who have embraced IoT have experienced significant improvements in ESG, risk reduction, and claims defensibility."

In terms of trends to watch out for, Gill says many more insurers monitoring dynamic risk factors in near time, enabling them to select and price commercial Casualty and Property policies more accurately for customers and offer more focused additional value add services through claims and risk solutions.

Heywood agrees and says a number of insurtechs are already taking a radical approach to data aggregation, which will be key in guiding the future of insurtech.

"IoT and 5G will continue to proliferate into our lives – our homes, cars, offices. The ability to harness the value from this data is the most important and challenging next step for Insurtechs. Major insurers are increasingly working closely with and investing in Insurtechs, many of which are in the IoT area. For example, Allianz launched their 'open space' which allows developers to actively participate to solve some of the largest challenges in the industry."

He adds, "Insurtechs should focus on greater data aggregation and the use of alternative data within processes, such as underwriting and claims management. The most successful Insurtechs will find the 'golden' combination that enables them to consistently provide predictive results."