Tech Trends that will Overhaul the Insurance Industry 2021
By Marria Qibtia Sikandar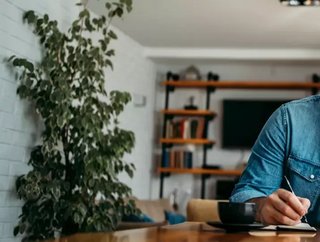 The year 2021 is set to evolve the insurance industry through the seamless employment of promising tech trends aimed at bettering customer experience
Where the Covid-19 pandemic triggered a series of unparalleled challenges in the digital world, it also made insurance providers cognisant of the need to evolve and overhaul their digital presence and customer footprint. Hence, in the midst of a global pandemic, we are witnessing a technological shift characterised by technological trends that define the insurance industry in 2021. 
In the words of Tal Daskal, Chief Executive Officer and Co-Founder of Digital insurance platform EasySend, "2020 has been a year when many digital transformation projects put on a backburner made their way their way on to the frontline. As the stakes of business survival reached new heights, so too did the momentum of the digital revolution, with insurance companies making clear efforts to improve their agility, deliver better service, and better their customer experience."
Tech Trends 2021
Let's have a look at some of the major tech trends that will overhaul the insurance industry in 2021:
Reliance on Digital Tools and Channels
The insurance industry has seen an increase in the adoption of digital tools because of sky-rocketing customer demand. This is especially true amongst agents and brokers. Also, offline processes are transitioning into the digital realm. For instance, physical signatures and medical underwriting are now being rendered with the help of technology in the form of eSignatures, face recognition and telemedicine. 
Usage-Based Policies
2021 has displayed the growth of usage-based policies in the insurance industry. It is expected that in the coming year, there will be extensive discussions around the ever-growing popularity of short and very-short term insurance that needs to be quickly activated. We are going to witness the rise of dedicated apps that allow seamless activation policies based on usage needs. For example, one would be easily able to take insurance for an adventure event or a travel plan.
Machine Learning 
Machine learning not only has the potential of improving claims processing but also in automating it. This automation aspect is useful for policy administration as well as risk assessment. According to an SMA survey, about 66% of P&C insurance executives believe that machine learning has high impact potential for commercial lines of business, while 53% of executives believe it has high impact potential for personal lines.
Cloud Computing
Cloud Computing software such as SAAS (Software as a Service) has displayed a steady rise over the past few years. Since insurers now rely heavily on new technology, 2021 is expected to be the hallmark of cloud computing. Insurers can potentially employ cloud technology with agile IT to develop new software and applications that brokers use to utilise big data and interact with clients. 
Smart Contracts
Simplistically put, smart contracts are code lines stored on a blockchain. These are self-executing contracts when certain predetermined conditions are met. According to recent research, the market for smart contracts is expected to reach a valuation of US$300mn by the end of 2023. The insurance sector can potentially benefit from smart contracts because these possess the tendency to emulate traditional legal documents while presenting enhanced security and transparency. Also, since these contracts are automated, companies do not need to spend their precious time processing paperwork or correcting errors in written documents. 
Data-Driven Insurance 
The insurance industry primarily focuses on data in order to function optimally. Technological developments have made it possible for insurers to use big data to operate their businesses. The availability of more data signals that insurance policies can now be customised to individuals to minimise risks as well as improve accuracy and authenticity. This will help insurers include new data points in their premium and risk assessment calculations.