Easysend's key factors to consider to digitise data intake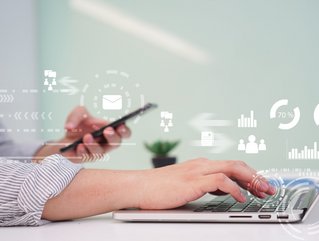 EasySend streamlines customer data intake and automates customer workflow with its no-code platform
Insurance companies are struggling to reconcile the gap between the way they currently collect data and the way consumers expect them to.
On the one hand, customers are demanding digital experiences that are convenient, personalized, and transparent. On the other, insurers must collect accurate and complete customer data to assess risk, comply with regulations, and prevent fraud.
The problem with manual data intake
Data intake is collecting data, signatures, and supportive documentation from customers. It is a critical part of any insurance company's operations, as it is used to help make decisions about policy pricing, risk assessment, and claims processing.
Many insurers still rely on manual processes to collect customer data. Paper-based or lengthy PDF forms are still commonplace in the industry. When data is collected via call center, it requires manual entry into the company's systems. This can lead to delays in getting information to the underwriter or claims adjuster and result in errors impacting policyholders down the line.
Some insurers turn to HTML-based web forms to collect customer data, but for complex processes, these can be long, confusing, and difficult to complete.
The bottom line: traditional data collection methods are not conducive to a good customer experience. As businesses strive to remain competitive, the pressure to digitize data intake is mounting.

Why digitise data intake?
So, what are the key considerations for digitizing data intake?
Consideration #1: Accuracy and completeness of data
One of the most important things to consider when digitizing data intake is the accuracy and completeness of data. Omnichannel data entry can minimize input errors, while built-in validation can help ensure that all required fields are completed.
Consideration #2: Seamless customer experience
Creating a digital data intake journey can help simplify the process for customers, making it easier and faster to apply for coverage or file a claim. This is especially important given the increase in self-service and digital interactions following the pandemic.
Consideration #3: Improved operational efficiency
Automating data entry can free up time for employees to focus on higher-value tasks. It can also help reduce processing time and improve decision-making by providing real-time data to underwriters and claims adjusters.
Consideration #4: Increased flexibility
Digital data intake solutions can be easily customized to fit the specific needs of an insurance company. This includes the ability to integrate with existing systems and databases, as well as to add new features and functionality over time.
Consideration #5: Enhanced security
With sensitive customer data involved, it is important to choose a solution that offers the highest levels of security. This includes ensuring that data is encrypted both in transit and at rest, as well as ensuring that only authorized personnel has access to the data.
Consideration #6: Breaking down silos
To make the best decisions, insurance companies need a holistic view of the customer. This can be challenging when data is spread across different departments, systems, and software solutions.
Digital data intake solutions can help break down silos by providing a single platform for collecting, storing, and managing customer data that integrates all processes into a seamless end-to-end workflow.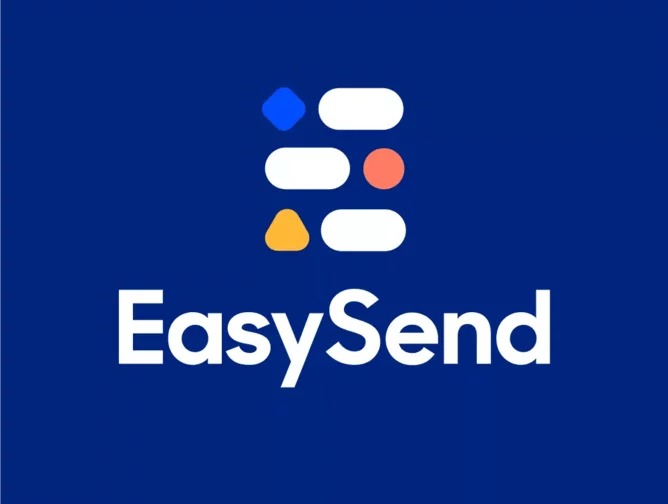 How can insurers digitise their data intake?
With the advent of digital technologies, there is now an opportunity to streamline and automate data intake. Transforming complex and lengthy customer data collection processes into user-friendly digital journeys is not only possible, but it can also bring about many benefits for both insurers and policyholders.
There are several ways insurers can transform their data intake process into user-friendly digital journeys.
One way is to rely on internal IT resources to develop a custom solution. However, this approach requires a significant upfront investment and is very time-consuming. It is common for traditional development projects to take 12 to 18 months to complete—and that's if everything goes according to plan.
This is especially problematic as delays in development can also lead to lost opportunities, as the insurance industry is moving quickly to adopt digital technologies.
Take the first step to digitising data intake.
Transforming manual processes into digital data intake journeys can help insurance companies improve operational efficiency and accuracy while providing a better customer experience.
To speed up transformation, insurers increasingly turn to no-code tools that allow them to quickly and easily launch user-friendly digital data intake solutions without lengthy and expensive development cycles. These tools allow insurers to launch digital data intake solutions within a few weeks (compared to months with traditional approaches) without compromising the end-user experience, features, or functionality.
No-code tools offer the perfect balance between speed of development and end-user experience, making them an ideal choice for insurers looking to quickly launch digital data intake solutions.
By using no-code tools, insurers can launch user-friendly digital data intake solutions quickly and easily without sacrificing features or functionality. EasySend offers a free trial of its no-code platform, which includes everything needed to launch a user-friendly digital data intake solution. To learn more and take the first step towards digitizing data intake, visit our website.