Staying competitive on the price of insurance
By Ketil Kristensen, Senior Advisor, Insurance, SAS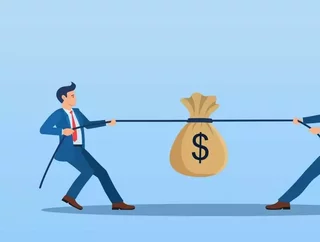 Price is the most important factor that consumers consider when choosing an insurance policy...
Price is the most important factor that consumers consider when choosing an insurance policy. As comparison websites become more popular, the industry has noted in average premiums as providers compete against one another for consumer buy-in.
When comparing policies becomes as effortless as finding the best price for plane tickets or a phone contract, more insurance companies eventually enter the market, stoking the flames of a price war. So how can insurers keep up in their approach to pricing strategies?
Setting the premiums right
In the digital era, customers expect insurance prices to be easily available online. They will make inquiries for home and car insurance on price comparison websites and expect prices to be available immediately. From an insurer's point of view, the premium that customers see when comparing prices is the sum of the insurer's technical premium and the commercial loading.
The technical premium represents the break-even price that the insurance company would charge if it had no costs and no desire to make a profit. Commercial loading represents the sum of the insurance company's costs and the profit it expects to make on the policy.
Technical pricing is the subject of countless actuarial textbooks, and emerging technologies will see many of these rewritten - algorithms have proven to be superior to traditional methods with regard to accuracy.
But what about commercial loading? Every one of us has a different tolerance for how much we would pay. Being able to price the insurance products analytically based on the "willingness to pay" principle is, for many actuaries, seen as the holy grail of insurance pricing.
Personalised premiums
Most insurers do personal pricing already, but there is often a great potential to do segmentation and price calculations in a more analytical manner.
Insurers would like to set premiums as high as possible without the customer moving to another provider. But equally, they want to ensure premiums remain low enough to entice customers away from competitors… It's all about striking a balance to determine price sensitivity, keeping profitable customers, and leaving unprofitable customers to the competition.
Insurers that can quickly re-optimise fluctuating prices in the online market will also quickly identify customers at risk of churn, and then perform the required actions to prevent this from happening.
Fine-tuning premium levels
Price comparison websites have changed the insurance industry, and companies must set their premiums just right if they wish to remain competitive. As actuaries now get access to real-time quotes on competitor prices, customers' risk data and price sensitivity – calculating the right premium has become more complicated.
SAS has worked together with insurers to ensure that strong system support is in place to compute premium levels down to an individual policy level. These pricing systems have been put to the test in some of the most competitive insurance markets in Europe. This has helped insurance providers balance the desire for profit against the desire for market share, and ultimately remain competitive in the burgeoning price war.
This article was contributed by Ketil Kristensen, Senior Advisor, Insurance, SAS