Sprout.ai forges technology partnership with AdvanceCare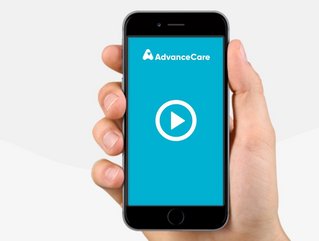 Insurtech Sprout.ai has partnered with heath insurer AdvanceCare to fast-track claims processing through next-gen automation technologies
Sprout.ai, end-to-end claims automation technology solution for the insurance industry, has forged technology partnership with AdvanceCare as part of a strategy to fast-track its claims processing.

Sprout.ai works in partnership with a number of major insurers - including Zurich UK and AdvanceCare – provides building ground-breaking AI and data-led products to automate the claims process for customers.

Strategic partnership between AdvanceCare and Sprout.ai follows successful pilot

According to reports, following a successful pilot, which enabled AdvanceCare to cut down the claims settlement turnaround time to near real time, Sprout.ai and AdvanceCare agreed to sign a contract to implement Sprout.ai's technology.

The partnership uses Sprout.ai's technology, to help AdvanceCare to access a full end-to-end claims automation, leveraging the product capabilities to extract relevant data from AdvanceCare's health care invoices to index claims.

As part of the pilot, Sprout.ai analysed a significant sample of healthcare invoices across a series of categories of invoices, including hospital, dental, pharmaceutical, independent workers and optical. The pilot outcomes showed high accuracy levels in the collected fields across all categories.

Sprout.ai works in partnership with top tier insurance companies, building ground-breaking AI and data-led products to automate the claims process for customers. Sprout.ai's technology delivers instant decisions on claims, with top-tier accuracy, enabling a frictionless claims experience and driving high customer retention with improved efficiency. The technology can read the content of individual insurance policies to analyse coverage and conditions, and then match and settle the claim.
Scaling strategy for AdvanceCare through Sprout.ai partnership

Through its partnership with Sprout.ai, AdvanceCare will be able to scale up its business by serving more customers, while maintaining an exceptional claims experience. The partnership also enables AdvanceCare to increase its efficient claims handling process, by reducing the handling time classifying the information available on invoices. Using Sprout.ai's AI technology will increase the work capacity and reduce the work volume per team member.

Speaking about the partnership, Sprout.ai CEO Roi Amir said: "We are delighted to be partnering with AdvanceCare, one of the largest health insurance platforms in Portugal. Using AI in the indexing process will allow the AdvanceCare team to manage claims quicker and more efficiently, improving the customer experience. It's a win-win for everyone and we are happy to be part of this positive change."
Sergio Melro, COO of AdvanceCare added: "AdvanceCare is continuously looking for innovative ways to improve the insurance claims experience. We selected Sprout.ai as our partner, as they have demonstrated that their technology and approach can take us one step forward in our digitalization and efficiency journey."