RNA Analytics MD talks Insurtech, Data & Digital Solutions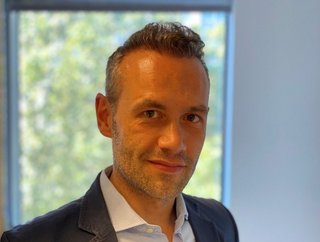 We caught up with Javier Alvarez - the EMEA Managing Director of RNA Analytics - a global actuarial and risk management consulting firm.
Javier Alvarez is the EMEA Managing Director of RNA Analytics - a global actuarial and risk management consulting firm headquartered in Reigate, UK. The company provides actuarial and risk management software and consulting services to financial institutions internationally.
Alvarez is passionate about selling reliable digital solutions into the Iberian market and specialises in new business development and account management within a diversified portfolio of customers (financial institutions, corporates, utilities, governmental, insurance companies and SMAs).
Q: Who was your childhood hero and why?
I would have to say my childhood hero is Robin Hood. I think that from a very young age I felt a lot of empathy for anyone who suffers abuse by those who take advantage of their superiority and strength. I must confess that I've always positioned myself as a defender of the most disadvantaged and of those who have been pushed aside or ignored.
Empathy is such a key value that I try to cultivate also through my children's education, so that their generation is capable of building a better future. Likewise, professionally I also strive to listen and respond to the market demands of smaller companies, who have greater difficulties in accessing quality services and technological solutions at a reasonable cost. We should all be thinking more about the common benefit and not just about maximizing profits.
Q: What's the best piece of advice you ever received?
I suppose that both my mother and friends have given me good advice throughout my life and I have taken many of them into account, specifically on ethics and morals. However, the piece I still practice today is "a good leader chooses the best team". It is unproductive to work with people who do the same as you do, you need to choose a team that is interdisciplinary and can work together. You have to find someone who complements not only your strengths and weaknesses but those of the team too.
Luckily, in my position as Managing Director at RNA Analytics, I haven't had to make any big changes that involve heavy recruitment, since the talent has been at RNA for many years. I have only opted to restructure how we work so that communication, visibility and motivation increases between the different functional areas. In any case, having a good team is the most important thing. You must give them the tools, means and spaces so that they can fulfil their functions, which will allow you to achieve the objectives of your organization.
Q: What was the last book you read - and how long ago did you read it?
Ebony, by Riszard Kapuscinski. I read it during the 2020 lockdown and it took me about 2 months. Some will think "Wow! 2 months is too much" for a book of about 140 pages, however in my defence when you are confined at home with your wife and two children aged 5 and 8, concentrating on anything let alone reading a book is easier said than done. In addition, this is not a common book but it is, in my opinion, quite dense and slow to read if you really intend to learn from reading it. It narrates the experiences of the famous author who lived in different African countries working as a journalist and correspondent for a Polish newspaper. He reviews the main social and political conflicts that he personally experienced throughout the continent, from an approach that tries to help the reader understand the way of being of the African citizens.
Q: Name one piece of technology you couldn't live without?
My coffee machine. Yes, as Managing Director of an Insurtech firm and with more than 15 years of experience in the Information Technology industry, I am a little embarrassed to admit that before mobile phones, Chromecast, tablets, apps, etc., my coffee machine comes first. There is nothing better than watching a good Netflix series with a good cup of coffee. Oh dammit! can I name two instead of just one?!
Q: Who do you look up to in terms of leadership and mentorship?
I have great admiration for chef José Andrés and his great solidarity in serving a plate of food in the worst moments of any natural catastrophe or geopolitical conflict. However, as a great tennis fan, I have to admit that my great idol is Rafa Nadal, who brings together a series of unique qualities that inspire me in my daily life: not giving up in the most difficult moments when everything seems lost, his great strength and mental balance in crucial moments, as well as his great empathy, heart and contribution with services and donations to those most in need.
Q: What's the biggest challenge/advantage you've encountered to date in the insurtech industry?
RNA Analytics is a global provider of actuarial solutions consulting services. When I joined the company as a Sales Representative, what began as a challenge in trying to respond to such complex and different needs, has become an enriching experience, both personally and professionally. Today, I am proud that our organization has the necessary agility and flexibility, allowing us to meet varying demands. We have diverse and varied clients in different countries, all with different levels of understanding and resources, but all who must comply with regulatory requirements in the same way.
Different regulation applications, such as Capital Risk (i.e. Solvency II) or IFRS 17, entails adapting to our client's needs whilst still guaranteeing quality service and the ability to deliver on time. All this has been a great challenge, but thanks to the talent of a multidisciplinary team that has been working together for more than 20 years, has become a great advantage for RNA to be able to carry out an important corporate transition and emerge stronger from face to the future.
Q: Describe yourself in three words
Committed, trustworthy and persistent.
Q: What's new on the horizon for your company - what can we look forward to seeing as the year unfolds?
Following RNA Analytics' purchase of the AFM business from IBM, the company has focused on ensuring and improving service to its global client base. After having achieved this main objective, the next stage begins with the focus on two key pillars: 1) Product development, launching new solutions and functionalities, and 2) Expansion into new markets.
Since the beginning of this adventure, we have consistently invested at the product level. Some examples of these include expansion to the Non-Life market, our unique IFRS 17 end-to-end reporting offer, LDTI for US customers, etc. Some of these developments were launched recently but further new enhancements will be launched throughout 2022. This will allow us to penetrate new markets and grow in those where we are already established.
Q: What inspires you in insurtech today?
First of all, working in an industry that despite being one of the most regulated, is immersed in constant technological evolution. Secondly, the luck of leading a team with the optimal size and knowledge to serve a global base of more than 130 clients on all continents. This also allows us to be agile when it comes to creating new solutions, meeting new demands, exploring market trends and expanding into new geographies, or be open enough to establish alliances with strategic collaborators that help us to this end.