Milliman exec on digital transformation & insurtech growth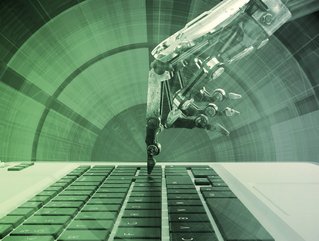 Digital adoption in the insurance industry is key in driving growth and keeping incumbents relevant. We spoke to Patricia Renzi, principal at Milliman
Patricia Renzi is the principal at Milliman and CEO of its Life Technology Solutions practice. We caught up with her to find out more about the progress being made in the insurance industry in terms of digital adoption, and if a fall in investment will impact progress.
What's your view of the current rate of adoption of digital transformation in the insurance industry? Is it fast enough? Or is insurance still playing catch-up?
As background, here is a paragraph from a recently published last part of a series in Forbes about dealing with uncertainty:
"This series has been about navigating uncertainty, and the only way to do that is to free ourselves from the limited thinking of the past. But it can feel impossible to free ourselves when we're surrounded by those who refuse to see the iceberg we're trying to avoid. Our organizations are filled with people whose false sense of certainty – "I've been here longer than you, I know what I'm doing" – keep them from acknowledging and preparing for a future of uncertainty."
At this moment in time, humanity is facing significant uncertainty, driven by increasing or emerging global risks – a pandemic, economic uncertainty, political instability, food insecurity due to the war in Ukraine, and climate change to name a few. These big global issues create challenges for governments and corporations, but the impact on individuals and the risks to their well-being / personal security is an enormous problem. It is also an enormous opportunity for the insurance industry as the purpose of insurance is to protect the health and financial well-being of people.
Digital solutions are necessary to reach the most vulnerable, but so is creativity in understanding the risks and how to provide protections in a way that is scalable, transparent, and profitable, while meeting the real needs of the individuals.
Which technologies are driving the most industry-wide changes, and why?
The primary drivers for digitizing to date have been efficiency. Efficiencies for the insurer, and efficiency for the customer in how they interact with the insurer. Those are great reasons to invest in digital transformation, but if the industry could ask how do we evolve to play a major role in protecting individuals through this age of uncertainty, this creates new markets for insurers and means that our reason for investing is driven by our purpose and not by cost reduction.
Bringing this back to the Forbes quote, for insurers to capitalize on these opportunities and create solutions with a broader reach and manage new risks in new ways, we need leaders who are able to think differently, who understand the risks and the communities we are looking to serve, can build cultures of innovation, and understand how to leverage technology to deliver these new products and to new markets.
What are the biggest challenges currently faced by legacy system companies, that are in the process of digitising their services?
In addition to not having cultures of inclusion and innovation, insurance companies are also hamstrung by needing to continue to serve the millions of customers they have. Because the digitisation efforts for most companies have been slow, they continue to need to manage these legacy systems and processes that are expensive and difficult to replace. That means companies have to be willing to continue to work on digitisation of the legacy business, but also invest in new markets. There is a lot of risk associated with this and it is difficult for public companies to make those long-term investments in unproven markets. These are the headwinds.
What changes will we see over the next 12 to 18 months?
The InsurTech sector is where most of this innovation is happening as startups are not encumbered by shareholders or legacy blocks of business. To be successful, there needs to be more collaboration/investment with insurers who fully understand the challenges in delivering insurance. This comes back to inclusion – just as we can't rely on a group of cautious insurance professionals to radically change the industry we also can't leave them out of the design.
In terms of overall investment and where it is headed, it comes down to identifying the right partners. It may not be a traditional insurer that is publicly owned and needs to provide solid short-term earning to shareholders. Rather it may make better sense from a ReInsurance company or a PE firm that sees the value of opening a new market and can take a longer-term view.