Intelligent AI targets commercial property insurers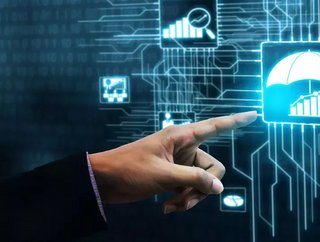 UK insurtech startup Intelligent AI, is using its online Intelligent Risk platform to assess flood risks and crime
Intelligent AI, the Exeter-based UK insurtech founded by risk management solutions expert, Anthony Peake, is addressing the commercial property market with its risk solutions technology.
The news follows on from last month's announcement that the insurtech has rolled out its Digital Twins of Risk AI programme, which provides risk profiles of all properties across a portfolio, not just those visited by risk engineers. A pilot study building 20,000 digital twins of properties ranging from port authorities to wind turbine sites is underway.
The market newcomer which has raised approximately US$1m in funding following its successful graduation from the Lloyd's Lab uses 300 real-time data sources ranging from satellite image analysis and real-time weather to monitor flood risks and crime.
Insurtech ecosystems
Intelligent AI also specialises in helping the insurance ecosystem to understand risk more accurately and make insight-led decisions in a timely and efficient manner. 
The startup is backed by the UK government and its latest seed funding was led by RLC Ventures, with participation from FomCap, The Gupta Group, and a number of UK-based angel investors from leading private equity, insurance, and property firms. 
Intelligent AI is also part of a new UK thought leadership consortium operating in the insurance space, Sense, that helps generate debate about innovations that reduce the total cost of risk to all in the commercial property sector, through better use of data.
Risk analysis and insurtechs
AI and advanced data analytics help insurers, brokers and their clients to identify and track risks by providing actionable insights that could save the commercial property insurance sector hundreds of millions of pounds each year. 
Benefits for the customer also include mitigated health and safety  risks and greater business continuity. 
Targeting commercial property risk is a key strategy for many insurers and brokers. According to reports, Lloyd's property insurance  lost on average $1.12bn a year ($4.5bn in total) between 2016 and 2020, driven by increases in man-made and  natural hazard losses and the challenges of accurately assessing risk across huge property portfolios.  
Data also shows that only 5-10% of insured properties were typically visited by risk engineers in the UK each year. Improving the quality of analytical data is therefore a top priority to ensure accurate premiums and risk mitigation programmes across 100% of the portfolio.  
Global opportunities for insurtech
Intelligent AI's CEO, Anthony Peake, who has previously delivered risk management solutions for six of the top 10 UK insurers and held key roles at global technology companies, including Apple, GE, BT, and Oracle, explained, "There is a huge global opportunity across the commercial  property insurance sector. 
"We need to move away from a system based on incomplete and historic data,  which is failing to accurately define levels of risk in the marketplace."
Peake added, "Having real-time, accurate data on  risks and risk mitigation could ultimately help to prevent catastrophic incidents like Grenfell Tower."