Insurtech BirdsEyeView backed by SFC Capital and ESA funding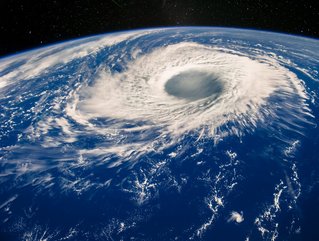 Climate risk parametric insurtech BirdsEyeView, has closed its seed funding round, led by SFC Capital and the European Space Agency
BirdsEyeView, the London-based satellite-driven climate monitoring insurtech, has closed its latest funding round, which was led by SFC Capital and then had funds matched by the European Space Agency.
The company, which uses satellite data to structure insurance solutions for severe weather, has said it will use the funding to grow its team and further develop BirdsEyeView's technology.
The insurtech structures its weather-based events insurance products via its proprietary algorithmic underwriting engine. Called RAPTOR, the solution provides SME access to weather-based events insurance products.
Climate change satellite technology in parametric insurtech
Many experts believe that global temperature fluctuations due to climate change have led to extreme weather events occurring more frequently. The insurance sector has been impacted severely by these and is now adapting to help its stakeholders manage environmental risk more efficiently.
BirdEyeView is a parametric insurer and is frequently used by big companies to cover their assets against natural disasters and severe weather events. According to the latest data, extreme and volatile weather changes brought about by climate change are increasing in both frequency and severity.
As climate change has increased and become a systemic risk, combined with socio-economic developments, uninsured losses continue to escalate. Experts say that global economic losses from natural catastrophes reached $190bn in 2020, out of which $101bn were uninsured for the events.

Climate monitoring technologies trending in insurance
As the need for better climate crisis event cover increases, traditional insurers are beginning to develop services to extend their protection products. For example, Axa UK is trialing a new, free weather alerts service with a small customer control group, while Marsh has collaborated with Flood Re's rapid Response Programme that forecasts and tracks flooding events and triggers via drone and satellite data.
Real-time data provided by new technologies has been key in the development of the new solutions because it enables insurers to accurately track changes and react fast when an event occurs.
BirdsEyeView's RAPTOR has also been developed with the objective of providing SMEs access to weather-based events insurance products - an area that has, in the past, been poorly served. The insurtech's platform uses meteorological data collated by sources such as the European Space Agency and NASA. This is then processed to structure parametric products (those based on the weather event itself instead of the potential losses of the policyholder).
Speaking about the seed funding round and the scaling plans for BirstEyeView, said James Rendell, CEO, and co-founder said, "We are very excited about working with SFC Capital to further develop our RAPTOR technology, which is going to help both insurers and policyholders get better and more accurate insurance services."
He added, "SFC has a lot of experience working with early-stage startups and their knowledge will be very useful as we continue to develop the technology and grow as a business."