How Gradient AI uses technology to provide accurate claims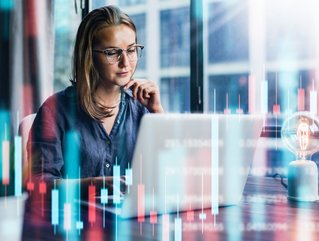 Founded in order to address a need for AI solutions designed specifically for the insurance industry, we take a look at Gradient AI and its technology
Founded in 2018 as an independent company, Gradient AI is a provider of artificial intelligence (AI) solutions for the insurance industry.
Gradient's software-as-a-service (SaaS) platform leverages a dataset comprising tens of millions of policies and claims. It also incorporates numerous other features including economic, health, geographic, and demographic information.
According to the company, its solutions improve loss ratios and profitability by predicting underwriting and claim risks with greater accuracy, as well as reducing quote turnaround times and claim expenses through intelligent automation. Its AI's underwriting and claims dataset combined with its machine learning (ML) capabilities enable insurers to improve underwriting and claims outcomes.
Helping insurers improve their processes with AI powered solutions
The company has recently announced that it has joined Guidewire's Insurtech Vanguards program, a new initiative led by property and casualty (P&C) cloud platform provider Guidewire, to help insurers learn about the newest insurtechs and how to best leverage them.
"Guidewire is one of the most recognised platform providers in the insurance industry today and we are proud to be working with the company," said Stan Smith, founder and CEO, Gradient AI. "As a part of the Guidewire Insurtech Vanguards program we look forward to helping insurers improve underwriting and claim processes with our AI-power insurance solutions."
Insurtech Vanguards is a community of select startups and technology providers that are bringing novel solutions to the P&C industry. As part of the program, Guidewire provides strategic guidance to and advocates for the participating insurtechs, while connecting them with Guidewire's P&C customers.
Reducing healthcare insurance costs with Gradient AI
True Captive Insurance, a provider of healthcare solutions for employers, recently selected Gradient AI's SAIL solution, in order to help reduce group healthcare insurance costs while maintaining a high standard of care for member companies.
According to David Voorhees, founder, and CEO of True Captive, "SAIL offers accurate and deep risk assessments providing access to both prescription and medical data. This enables us to work with our members to reduce their insurance costs. For example, we can identify instances where an expensive drug or treatment may be sourced at a lower cost or perhaps replaced with step therapy as an effective alternative treatment."
With SAIL's data and analytics capabilities, the company can identify specific cases where healthcare can be delivered in more efficient and cost-effective ways.
Voorhees added: "We believe the holy grail of health insurance is delivering quality care at a lower cost and Gradient AI's SAIL solution is key in helping us reach this goal. It is the most robust group healthcare analytics and data solution on the market requiring little to no human intervention to obtain deep data insights."