Here are the Best Drone Insurance Companies of 2021
By Marria Qibtia Sikandar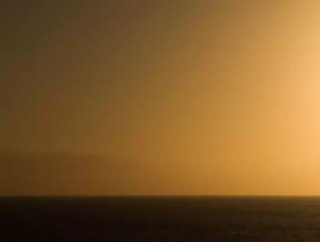 To effectively protect against damaging physical and financial hazards, drone insurance is garnering a lot of traction from drone companies
Today, drone insurance is becoming commonplace in commercial operations. Though it is unrequired by Federal Aviation Authority (FAA) or the Civil Aviation Authority (CAV), the potential possibility of accidents and financial repercussions is causing drone insurance to be a priority by drone companies. You have the option of purchasing annual, monthly or hourly drone insurance. The coverage can also be bought via an app so that you can have access to it whenever you require it. You also have the option of getting full coverage and liability to safeguard you from air and ground mishaps. 
What exactly is drone insurance?
Drone insurance works like any other insurance policy. It basically covers you for damages and potential losses that are caused by drones. The drone insurance companies seek to pay you for the cost of your damages and your liability in case your drone is damaged and lost. 
Most companies have hardcore requirements for drones and pilots. You will need to present logs and operation manuals for UAV operators. This pertains to a list of any parts, add-ons, or components that they have installed. Operators are also required to show proof of UAV training to justify their flying potential and capability. The aim of these documentations is to show that you are a low risk for your UAV, other fellow beings and the insurance company. 
Best Drone Insurance Companies of 2021
For a fair assessment of the drone insurance companies, we have compared the ones that are suitable for recreational as well as commercial purposes. Let's have a look at the best drone insurance companies of 2021:
BWI Fly
BWI Fly presents full liability coverage, with limits ranging from $500,000 to $25,000,000. This range is higher than any other drone insurance company. It allows the purchase of hull coverage to cover physical damages to the drone and its attached equipment's. Currently, the limits for physical damages range from $800 to $500,000.  Additionally, BWI Fly also offers coverage such as advertising liability coverage, property damage coverage and bodily coverage. Drone coverage for BWI Fly is nationwide and commences as soon as you pay for your chosen policy. The policies start at $475 per annum. 
Thimble
Thimble makes it possible for you to choose drone insurance when you really need it. They also give proof of purchase instantly by displaying the coverage on their application. You simply need to inform them of your destination, and they will provide you with a price. This insurance company is popular with hobbyists who need coverage quickly and only when they find it useful. Thimble offers up to $10mn in liability coverage. Both annual, as well as monthly coverage is offered. Monthly rates start at $93 per month, while annual rates hover about $995 per year.  Hourly rates typically vary depending on the number of chose hours, but they start at $11.70 per hour.
Avion
Avion specialises in commercial insurance policies.  This pertains to policies covering aerial photography. This is an important aspect of many weddings. Avion insurance ranks on the top tier in this category based on the coverage and commercial value it provides for aerial photography.  You have the option of customising your coverage to meet your specific needs. Drone insurance can pertain to hull coverage, liability coverage, commercial and aerial photography, insurance coverage for onboard cameras and insurance for other drone components.
Avion does not provide pricing information publicly. You will need to enter your information and determine the amount of money you are likely to be charged for your required coverage.
Skywatch. AI
SkyWatch.AI allows you to purchase monthly as well as annual coverage plans. You also have the option of buying drone insurance for shorter periods, for instance, by hour. You can buy liability coverage from $500,000 to $10,000,000 and also customise your policy to your individual needs. It needs to be noted that the hourly plans do not cover specific destinations, unlike monthly and annual plans that provide nationwide coverage. The hourly policies start from $7 per flight, while the monthly plans can range from $42 to $208.Annual plans can be purchased starting from $500.
Coverdrone.com
Coverdrone is an aviation insurance company that offers products for both commercial as well as recreational drone industries. They offer products in UK, Canada and Australia. Coverdrone offers insurance options for cover drone pilots whether they are flying recreationally or commercially. All of their policies comply with EU regulation EC785/2004. This presents public liability and aviation liability. It provides coverage for your aircraft for one to seven days. In this way, it offers a great deal of flexibility to fit the individual needs of the pilots.