Exploring cloud migration in insurance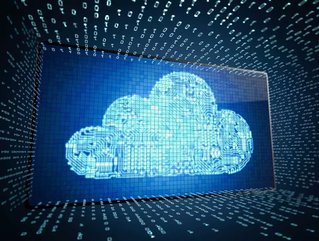 KC Sreeram and Sheppard Lyngdoh, VPs at Trianz, discuss the impact of cloud migration on the insurance industry...
KC Sreeram and Sheppard Lyngdoh, VPs at Trianz, discuss the impact of cloud migration on the insurance industry.
The cloud services market was already growing at a steady rate and has now been fast-tracked due to the ongoing pandemic. In the insurance industry, cloud computing's potential is an especially hot topic. Insurers were initially cautious about moving key business applications and functions to the cloud, but with the rapid acceleration of digital transformation and the arrival of 'insurtechs' who are eating into the market share of insurers, the landscape has changed. 
Our data says 70% of insurers realise the urgency and importance of cloud in their analytics, business apps, and infrastructure. The cloud's scope is not just limited to cloud-based platforms, applications, and business processes, however. It also helps open new avenues for insurers to: 
Create and deliver products and services
Interact with customers
Collaborate with partners
Assess and manage risk
Generate revenue
The value of the cloud also offers major opportunities for insurers to build a more flexible and customer-centric business model that can drive profitable growth. In short, it helps them compete with legacy insurance companies racing to the future, and disruptors like insurtechs. 
Cloud Migration Challenges for Insurers
Our data suggests that 13% of insurers are planning to migrate their customer service apps to the cloud, while over 20% are planning to invest in CRM apps over the next two years. Here are some other revealing findings from our extensive study on digital transformations: 
58% of insurers plan to migrate more than 50% of CRM apps to the cloud
41% plan to migrate ERP to the cloud to reduce cost and improve data security
Only 16% of insurers are planning to migrate more than 50% of analytics apps to the cloud
Some of this sounds promising. Still, there are challenges that legacy insurers must overcome to compete head-on with insurtechs and other global market drivers. In our interactions with insurers, we've found that 38% are still using dated mainframes, legacy development environments, languages, techniques, vendors, etc. And a majority of them are still saddled with virtualized, on-prem infrastructure. 
Core system functionality has always been a primary concern for insurers when moving to the cloud; however, they can consider a 'cloud-enabled' approach to migrating key applications. Only 59% have migrated their infrastructure to the cloud, while 34% use hybrid cloud computing services. Working with multiple vendors, insurers can confidently migrate to the cloud while maintaining the effectiveness of their core systems.
Besides the legacy infrastructure, there's still the challenge of enhancing traditional governance processes by building a well-structured cloud service assessment from the ground up to demonstrate regulatory compliance when moving to the cloud. Governance and risk controls (GRC) almost always pose a challenge. 
There are other challenges, such as financial costs, rewriting application architecture for the cloud, latency and downtime issues, interoperability, dependencies on non-cloud apps, and bandwidth costs. Even if insurers overcome some or most of these obstacles, there's still the issue of investing in the people and tools needed to migrate successfully, and training users on the new systems.
How to Get Started
The most common mistake insurers have committed is assuming they need to go all-in on a cloud migration. But many companies are learning they can still be successful with an incremental approach. The most important thing to do before doing anything is to get a clear-cut cloud strategy and roadmap in place. 
In one recent Trianz engagement, a large reinsurance company was struggling with inconsistent data insights and an analytics process that was not scalable. They and their clients were frustrated with the legacy system's poor functionality and outputs; many companies currently working with on-prem data can relate. 
The answer was a data lakes-enabled solution that moved the necessary data through an accelerated extract, transform, and load operation. Addressing this issue directly and in isolation allowed for a quickly executed, incremental, and scalable solution to get data insights the company (and their clients) needs now and in the future.
Here's a checklist of the major areas you must consider and address to maximize your chances of successful cloud migration:
Assessment to choose your level of cloud integration – lift and shift or deep cloud integration?
Public, private, hybrid, or multi-cloud?
Cloud tools and KPIs
Cloud service providers 
Governance and security considerations
Cloud migration strategy and roadmap
What does the future hold for insurers?
In a few years, the cloud will simply become the way things are done. Insurers who move more quickly to embrace it will gain a competitive edge that others may struggle to match. Different insurers see different benefits from the cloud, with cost savings being the most common advantage. 
The cloud can help insurers accelerate the process of bringing new products and services to the market. It can also help integrate mergers and acquisitions, improve reliability, and enable better customer service. 
This article was contributed by KC Sreeram, Vice President of Infrastructure Services and Sheppard Lyngdoh, Vice President of Client Success, both at Trianz.