After COVID: Insurtech innovation and the digital economy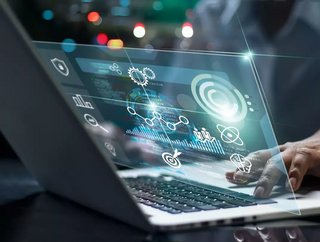 The pandemic has changed the course of insurtech. Guy Attar, Co-founder and Executive Chairman at GeoX, talks Insurtech trends and 3D intelligence
The past two years have resulted in a monumental shift in the insurance space. Digital transformation has been supercharged through market demands, and as we approach 2022, the maturation of the insurtech sector is in full swing. We spoke to Guy Attar - Co-founder & Executive Chairman at GeoX, a technology company that provides property intelligence to the insurance industry using AI, aerial imagery and third-party data, about what the future might hold.
Q: What has the biggest COVID- related impact been on the insurtech sector and why?
COVID-19 has impacted every sector of the economy, and insurance has been no exception. The pandemic has brought attention to specific gaps in the industry that have led insurers to realize the need to speed up their digital agenda. A lesson insurers can take from the pandemic is that digital technologies bring massive efficiencies to the sector.
We believe that the digitalization journey is just beginning, and customer needs can only be met if insurers drive their digital transformation forward. Being fully digitized requires data-driven decisions, and this must rely on high-quality data. The pandemic has demonstrated the insurtech sector is essential to fuel the growth of the Insurance Industry.
Q: What are the most important trends that have emerged from the past two years that will drive the industry forward?
With increased demand for digital and to cope with the challenges of the pandemic, digital communication, and Artificial Intelligence technology have become prevalent trends over the last two years.
During the last two years, insurers have been seeking to improve their internal efficiencies, remove organizational/platform silos, automate processes. In addition, the focus for insurers has been on improving risk management and providing an excellent customer experience.
Technologies to address these solutions have been welcomed by insurers and will continue to be post-pandemic. Many companies have built innovation units and are now much more prepared to embrace and acquire new technologies.
Q: What sectors are leading in insurtech in terms of growth due to changing market demands driven by the pandemic?
All insurers have initiated crisis management plans in this race to digitize, ensuring that teams are safe and customer engagement is maintained. The digitalisation process that the pandemic accelerated has led the P&C industry to adopt remote working. 
This had an impact not only on customer service but also on remote inspections and remote loss adjusting. insurers are now open to the idea of using aerial imagery for their operations. Relying on this high-quality data and analytics can strengthen both business performance and customer experience.
Q: How complete is digital transformation in the insurtech space - or is there still a long way to go?
The pandemic has fuelled innovation and highlighted the need for insurers to speed up their digital agendas. Insurers have to reposition themselves, as some still rely on outdated, incomplete, and often unreliable data for critical P&C decisions, such as risk assessment and rate-making.
It's important that providers offer high-quality and reliable, structured data insights for commercial and residential properties nationwide, that help insurers more accurately assess risk and estimate rebuilding value.
Q: Name one area of insurtech that you think needs better attention and what needs to be done
We address meaningful challenges in the insurance market and believe risk prediction should be a critical target for insurers. By providing 3D property intelligence and insights, we help insurers better predict the propensity for disasters. By changing the traditional perception of risk, we align products to customer needs, and embrace a proactive approach to risk management, highlighting opportunities for preventative measures.
In addition, we believe it is essential to drive customer engagement to a new level, as a closer connection with properties drives a closer connection with the customers. By delivering faster quoting and providing insights so that agents are better informed about properties we can enhance customer experience. We believe Insurtech can also strengthen the human connection. 
About Guy Attar: With a 20-year career spent in the telco, data and technology industry, Guy Attar leads the business development, sales, and marketing in GeoX. He describes himself as an enthusiastic entrepreneur with abilities to strategically plan, execute and go to market, while delivering on the business plans.