b.fine clears €1m investment to reshape regtech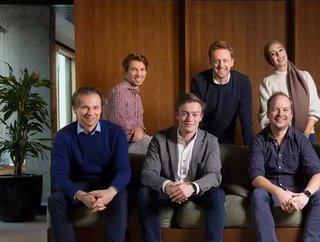 In a funding round led by Pamica NV, Belgian regtech company b.fine has managed to secure €1m for its transformative platform b.rx...
In a funding round led by , Belgian regtech company has managed to secure €1m for its transformative platform .
The company aims to reduce regulatory constraints on financial institutions through what it calls the "digital transformation of the reporting process." Based on cloud technology, b.rx streamlines data flows and helps organise documents, thus saving both time and money.
"Since the financial crisis, financial institutions have been exposed to a regulatory tsunami with ever-increasing reporting and data requirements. These new reports with their proper timelines and data requirements, heavily impacted the way of working within the different reporting teams," said Klaas Van Imschoot, Co-Founder. 
"At the same time, regulators also extended their focus from reports towards the underlying data and associated processes. However, none of the current solutions really captured these changing needs from reporting teams and regulators. 
"With our platform b.rx, we are bringing the required innovation to this market and are leading financial institutions to the next era of regulatory reporting."
The company's platform is described as going beyond traditional reporting by providing a user-centric and holistic perspective on key processes. Comprised of individuals with in-depth expertise and industry knowledge, b.fine is well-positioned to address customer pain points.
It was recognising the market value of b.fine's proposition that inspired Pamica NV to assist investment for the venture. Michel Akkermans, CEO and serial fintech entrepreneur, stated that the development of this particular regtech would allow businesses to refocus on core competencies and goals:
"Financial institutions are continuously struggling to submit their reports on time and with the right level of data quality. With b.fine's platform b.rx, regulatory reporting will be heavily simplified and thus the regulatory pressure will be relieved as well. This will allow financial institutions to focus more on their core activities and to transform the mass of regulatory data into actionable insights."