India's unicorn insurtech Digit Insurance files for IPO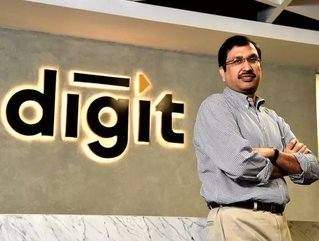 Insurtech unicorn, Digit Insurance has filed its IPO despite competitors deferring similar plans as a result of the difficult economic climate
Leading Indian Insurtech Digit Insurance has gone ahead and filed for its IPO, despite the current financial climate that has seen other insurtechs defer the process.
According to reports, Digit Insurance, which was founded in 2017, is seeking to raise an estimated US$440mn. The company recently received a valuation of US$3.5bn following heavy investment from a funding round in 2021, which was led by Sequoia Capital, A91 Partners, Faering Capital, and Fairfax.
Digit Insurance provides car, health, and travel products
Digit Insurance has a robust marketplace reputation in the region and provides auto, travel, and health insurance cover to a growing demographic of previously uninsured Indian customers. The insurtech's aim is to ease the nation's protection gap through its user-friendly and frictionless solutions that can all be accessed and managed via the company's intuitive mobile app.
Launched by former KPMG executive, Kamesh Goyal, the company has moved from strength to strength.
While insurtech globally has seen a downturn in investment and the number of companies filing IPOs has dropped, Digit Insurance has not seen any shortage of interest from venture capitalists - suggesting that only a portion of the insurtech sector is currently suffering from the economic climate.
As a side note, Reuters also reported that India's biggest public offering - of state-owned Life Insurance Corp (LIFI.NS) - dropped 7.8% on debut this month after it raised $2.7bn. The margin fell far below the company's plans to raise $12bn. Furthermore, the fintech Paytm (PAYT.NS) also dropped significantly after its $2bn IPO in 2021.