US Life insurer payouts hit record US$100bn in 2021 - up 27%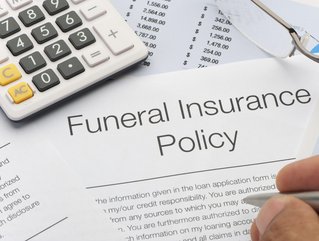 US life insurers saw a 27% jump in death benefit claims in 2021 - amounting to more than US$100bn as increased deaths resulted in leap in claims
Life insurers in the US experienced a 27% leap in death benefits claims in 2021, compared to 2021, new reports suggest.
The figures demonstrate an elevated death rate within the claims spike period, with market experts suspecting the majority of them are the result of the peak pandemic era.
Upward trend in global life insurance payouts
Reasons for the deaths have not been disclosed, but increased payouts have been seen across multiple global markets.
In May 2022, Royal London reported record Life insurance payouts for 2021, stating it had paid 91.7% of Critical Illness (CI) claims in 2021, averaging more than £70,000 per claim and a total of more than £136mn.
The most common reasons for a CI claim in 2021 were cancer (65%), heart attack (11%), and stroke (7%).
According to a news report in the Japanese Times, seven of Japan's eight leading life insurers also reported drops in core profits for April-September 2022. They cited record insurance payments following a seventh wave of COVID infections this summer.
Indeed, Japan's life insurance sector has begun to limit payment benefits to those covid carriers who are at a high risk of developing severe symptoms. This group includes pregnant women and people over the age of 65.
Increased deaths indirectly related to COVID
According to a recent report by the Wall Street Journal, life insurers are also seeing an increase in deaths that "appear to be indirectly tied to Covid-19".
Some companies reported spikes in death claims potentially related to delays in medical care as a result of the 2020 lockdowns. People's fear of seeking treatment and difficulties in arranging appointments are also reasons cited.
The report also said that although the leap in payouts has been unexpectedly high, the cost has "proved manageable partly because so many victims were in their 80s and 90s and typically had smaller policies."
Market re-balance in life insurance policies
CNN also reported that despite the $100bn peak in payouts, the number of life insurance policies being sold in the US has increased, with approximately 46 million policies sold in 2022. This represents a 6.1% increase over 2020.
The report pointed out, however, that: "the total dollar coverage of those newly purchased policies dropped by 1.3% to $3.3trn."
Speaking to journalists, Andrew Melnyk, ACLI Vice President, Research & Chief Economist said: 'For the second year in a row, life insurance benefit payments increased by double-digit percentages. And for the second year in a row life insurance companies stepped up to the challenge while also paying record-high annuity benefits, which typically go to retirees.
He added: "It is a testament to life insurers' ability to prepare for any eventuality and deliver on their promises to consumers at all times."