Lemonade's 2020 Giveback reaches over $1mn for 34 nonprofits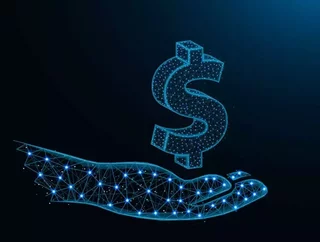 InsurTech innovator Lemonade has announced that its 2020 Giveback fund has reached USD$1,128,110, which will be distributed amongst 34 nonprofits...
InsurTech innovator has announced that its 2020 fund has reached USD$1,128,110, which will be distributed amongst 34 nonprofits.
Giveback, one of the company's proudest features, uses a portion of a customer's premium not reserved for paying out claims to support charitable causes of the policyholder's preference. 
How it works:
Customers can select a nonprofit of their choosing when taking out a policy with Lemonade.
The company then calculates the unclaimed money for each policy on an annual basis.
Finally, Lemonade gives the accumulated sum to the nominated nonprofit.
Gaining momentum every year
Lemonade's Giveback programme has been gaining momentum every year as the company carves out its formidable reputation in the sector.
However, 2020 has been a bumper year owing to the COVID-19 pandemic and other social relief efforts. In fact, the company claims that this year's result is larger than the previous three years combined:
2017: $53k to 14 charities
2018: $162k to 15 nonprofits
2019: $632k to 25 nonprofits
Other nonprofit causes which Giveback has provided funds to include: youth education, combating homelessness, racial justice projects, fighting against police brutality, supporting veterans, helping the LGBTQ+ community and many others.
"The global pandemic has hurt so many in so many ways. More than ever, we're grateful that our business allows us to take care of our customers while they take care of their communities," said Daniel Schreiber, Lemonade CEO and Co-Founder. 
"Many of our customers selected for their Giveback and in so doing they helped finance medication for 50,000 ICU patients, a hugely impactful move."
Feedback for the programme
The earnest help which Lemonade and its customers is providing to the selected nonprofits and charities has been well-received:
"As one of the first organisations to become a Lemonade Giveback partner in 2017, we have seen firsthand how successful this program can be for nonprofits," said Muneer Panjwani, VP of Foundation, Government, and Corporate Partnerships of . 
" is driven by people power and Lemonade makes it easier for people to do good," added May Boeve, Executive Director, 350.org. 
"We are so grateful for the support from Lemonade policyholders. The support proves it's possible to build a fossil-free economy thanks to Lemonade and all of the policyholders that make our grassroots climate campaigns possible."