Aviva's refocused portfolio delivers strong Q1 results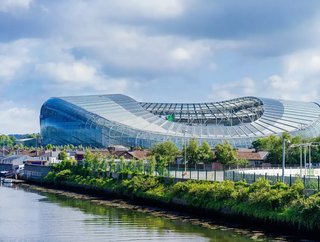 Leading insurance firm Aviva has posted its Q1 2021 results, which indicate that the company's refocused portfolio is a strategic success
Following an eventful 2020, wherein the Aviva-Singlife deal and the offloading of Aviva Vita to UBI Banca were completed, Aviva has continued to restructure and reorganise its business in 2021.
Amanda Blanc, Group CEO, stated that eight non-core businesses have been sold at a total cost of £7.5bn (once clear).
Key takeaways from the report include:
General insurance GWP grew 4% to £2bn

COR fell from 118.7% to 90.6%

SME sales grew 10%

Workplace division sales increased by 26%

Advisor platform business rose 29%
"We are now focused on improving the growth and profitability of our businesses in the UK, Ireland, Canada, and Aviva Investors," said Blanc. "We are pleased with the growing momentum in key areas as we capitalise on our leading market positions.
"We have continued to support our customers dealing with COVID, including extending cover and deferring monthly payments for those experiencing financial difficulty.
"Our positive trading performance in the first quarter of 2021 reinforces our confidence in the targets we announced earlier in the year. Nevertheless, we remain sharply focused on further improving performance, recognising we still have much more to do, to deliver stronger returns for our shareholders."
Aviva supports the fight against climate change
In late May 2021, Greenpeace and WWF published a report that was critical of the UK finance for failing to adequately mitigate climate change. Although insurance was explicitly not factored into the findings, the report's methodology implied that doing so would only have made the conclusion more damning. 
However, although the sector at large is arguably not doing enough with regard to sustainability, Aviva itself is making notable progress with its US$350m climate transition global credit fund.
Reportedly developed in-line with the UN's own sustainable development goals, the fund aims to invest in companies, goods, and services that promote sustainability and fight climate change. 
Colin Purdie, Aviva Investors' Chief Investment Officer for Credit, said, "Companies that don't adjust their business models will be less attractive to investors and will present a less compelling investment case over time. Climate laggards may find that their financing becomes more expensive than that available to climate leaders.