Aviva Investors launch $350m global climate credit fund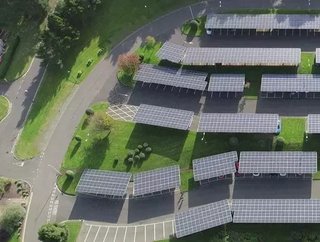 The investment arm of the UK's largest insurer, Aviva plc, have said the fund will support companies invested in climate change mitigation...
 Aviva Investors has launched a climate transition global credit fund and has already allocated US$350m in strategic capital.
The funding, which has been provided by Aviva's UK and Irish multi-asset funds, will be used to invest in companies offering goods and services that support climate change mitigation and the move towards a more sustainable future. 
According to reports, the fund is in line with Aviva's ESG philosophy on green policies and the United Nations sustainable development goals. It will be handled by portfolio managers Justine Vroman and Tom Chinery, as well as the noted climate specialist, Rick Stathers.   
Aviva sustainable investment strategy
Companies excluded from the investment fund will be those entrenched in the fossil fuel industry, while enterprises that look at solutions to climate-related problems, such as sustainable transport, renewable energy and environmentally conscious lending, will be targeted. 
Aviva Investors confirmed the goal is to capture transition-oriented companies with low decarbonisation and physical impact risk. 
The initiative will also be benchmarked against the Bloomberg Barclays Global Aggregate Corporates Index, investing predominately in investment-grade companies and a small allocation of up to 5% in high-yield bonds.
Colin Purdie, Aviva Investors chief investment officer for credit, explained, "We can't pivot to a lower-carbon world if all we do is rule out the poor performers and only invest in companies that provide solutions to climate change. All companies need to adjust for a warmer, lower carbon world, which is why we felt it was important to use a wider transition lens to capture a larger set of businesses beyond those with obvious green credentials."
He said, "As investors, it is our responsibility to look beyond small pockets of green finance to engage and mobilise the liquidity of the wider credit market to assist in climate transition and the achievement of net zero carbon emissions."
Purdie added, "Companies that don't adjust their business models will be less attractive to investors and will present a less compelling investment case over time. Climate laggards may find that their financing becomes more expensive than that available to climate leaders."