US$2.4bn Aviva Singlife deal is finally completed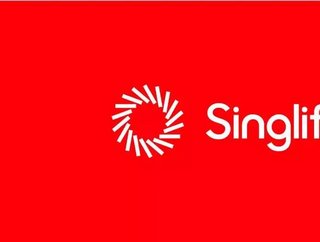 One of Singapore's largest insurance deals - S$3.2bn (US$2.bn) - between Aviva and Singlife has finally been completed...
One of Singapore's largest insurance deals - S$3.2bn (US$2.bn) - between and has finally been completed.
The agreement in September 2020, which saw the creation of a new entity (Aviva Singlife Holdings) to manage both parties' assets in the interim, involved Singlife purchasing a controlling share of Aviva Singapore. The new company is named Aviva Singlife, with Aviva retaining a 25% equity share.
The latter company currently insures 1.5 million customers in Singapore and manages a combined total of S$11bn in assets, which will be added to SingLife's $7bn in life insurance cover.
Combining digital, heritage and trust
Envisioned as a move that would combine "the best of Singlife's digital capabilities with Aviva Singapore's product history and trusted advisory services," the deal is set to bring added savings opportunities to mobile-first customers, as well as empowering existing customers on both sides. 
"We are building something truly inspirational harnessing the best of financial services for the benefit of Singaporeans and the region," said Walter de Oude, Group CEO and Founder of Singlife.
Ray Ferguson, Singlife Chairman added, "Singlife was created with the ambition to reshape finance and help unlock the potential of money for everyone. 
"COVID-19 and changing consumer demands have changed the way people think about financial services, and more than ever before want to engage in a mobile-first way for their ordinary savings and protection needs, and still get the financial advice they need, when they need it.  
"By joining forces with Aviva Singapore, we are creating a homegrown regional brand that will go far beyond insurance and deliver on these ambitions by creating innovative financial products with intuitive technology and independent advice."
A strategic realignment
In a reminiscent of one made by following the acquisition of its Central and Eastern European business by Vienna Insurance Group, Aviva CEO Amanda Blanc declared the deal to be the start of a significant portfolio realignment:
"We have achieved excellent upfront value for shareholders but have also retained an investment in a leading Singapore life business with attractive long-term growth potential. The proceeds from the sale will further strengthen our financial position and enhance our ability to meet our strategic objectives."
Image credit: Singlife