Zurich Insurance Group launches Zurich eXchange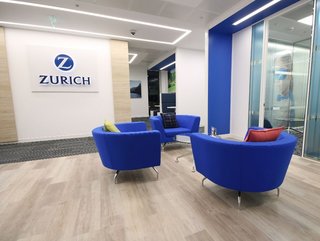 Zurich Insurance Group has launched Zurich eXchange as part of its digital transformation strategy
Zurich Insurance Group has launched Zurich eXchange to facilitate faster integration of processes, as the next stage in the company's digital transformation journey.
According to reports, Zurich eXchange is a solution that implements faster integration and collaboration with customers throughout each stage of the experience. The new tool also streamlines processes with Zurich Insurance Group's partners.
Zurich eXchange network capacity
As part of its network, Zurich eXchange provides 50 open APIs in one location and are accessed by Zurich's customers and partners.
As a result, Zurich is facilitating its commercial claims so that customers to can access their most recent claims data and policy documents digitally at all times.
Zurich Insurance Group API investment
The move will see Zurich eXchange enable different systems to communicate with one another more effectively. Additionally, by and publishing its APIs, Zurich Insurance Group will also eliminate complicated point-to-point integrations and enable users, customers, distributors and partners to interact digitally with Zurich from one, streamlined platform.
Zurich Insurance Group's API strategy has been to manage the platform and Group-wide API standards, created to ensure all in-house built APIs will maintain quality and security at the core.
So far, the approach has had a wide uptake, having been adopted by 15 Zurich business units that to date, cover 1,433 managed APIs. These facilitate over 63 million API-enabled transactions on a monthly basis.
API integration and facilitation
Speaking about the launch, Frank Verkerk, Group Chief Platform Officer, explained, "While APIs aren't new, Zurich eXchange demonstrates Zurich is serious about doing digital business. Our new API-led approach allows us to leverage our global footprint and expertise.
He continued, "By collecting our APIs in one place, they can be shared more effectively both across Zurich and with our customers and partners. At the same time, we ensure that they are easy to use, well-managed and secure."
"The launch of Zurich eXchange marks an important milestone," Ericson Chan, Group Chief Information and Digital officer said. He added, "It enables partners and business to seamlessly integrate with our products and services, and it plays a key role in promoting innovation to deliver real value for our customers."