YuLife raises US$120mn in latest Series C funding drive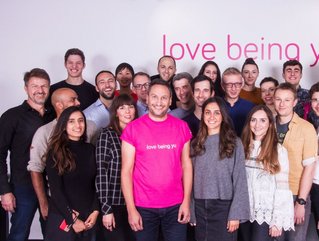 London-based YuLife's mega-round was led by Dai-ichi Life and will be used to facilitate the company's global expansion plans into digital life insurance
YuLife - the UK-based digital insurance provider, has raised US$120mn in its latest investment capital drive. The Series C funding round was led by Dai-ichi Life - a new investor, and the round was supported by YuLife's current backers too.
The latest fusing round takes YuLife's total investment from backers to US$206mn since its launch six years ago. Investors include Creandum, LocalGlobe, Target Global, Latitude, Anthemis, OurCrowd, Notion, MMC, and Eurazeo.
The capital will be used to expand the insurtech's reach into new global markets and scale its product range, delivering financial products that improve lives and reward wellbeing. This furthers the company's ambition of transforming financial services into a force for good.
YuLife is disrupting the life insurance space through gamification
Launched in 2016, YuLife is digital life insurance striving to transform the current space by addressing a protection gap that has only widened as a result of the pandemic. The insurtech's philosophy believes that the $6trn insurance industry is not fit for the future due to low trust, low perceived value, and low engagement. The global well-being crisis, exacerbated by Covid-19 has exacerbated the problem. YuLife's flagship product is a group life insurance and has achieved rapid traction in the marketplace since its launch.
According to reports, YuLife uses gamification to engage younger customers and transform the culture of life insurance. YuLife policyholders complete everyday wellness activities in order to earn YuCoin, which they can use to buy gifts for themselves, friends or family, or to improve the world by planting trees and donating to charity.
Over a third of YuLife customers engage with the company every single day, compared to once a year for the average insurer, and 87% report an improvement in their wellbeing as a result of having YuLife as their insurer.
Life insurance as a force for good
Speaking about the company's latest expansion plans, Sammy Rubin, CEO, and Founder, YuLife, explained, "Insurance has the potential to achieve tremendous social good. Unusually for financial services, our product creates a deep alignment of interests between the insurer, the company, and the individual. We believe that wellbeing must be holistic, and we are committed to building a global financial services brand that can change the lives of millions of people across the world."
"Companies that choose YuLife are making a statement that they care deeply about their employees", continued Rubin. "Now more than ever it is important for companies to go above and beyond to build a culture of care in the workplace, as traditional benefits packages just do not do the job. Our proposition addresses a vital business need to be exacerbated by the Covid-19 pandemic and the 'Great Resignation'."
Toshiaki Sumino, Director, Managing Executive Officer, Dai-ichi Life Holdings, Inc, added, "YuLife has immense potential to build on its achievements to date, and we are thrilled to invest and help propel YuLife towards its next steps and scale its global operations. YuLife shares our ethos of harnessing the latest trends in technology to make a genuine difference in the lives of those using financial products."