WTW partners with Indeez to create APAC gig economy cover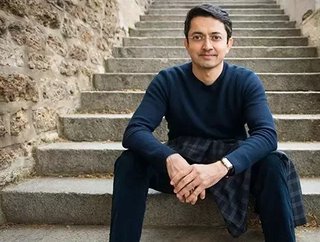 The UK insurance giant Willis Towers Watson (WTW) has teamed up with French insurtech Indeez to create new products for the gig economy
The UK insurance giant Willis Towers Watson, (WTW) has joined forces with Indeez - a Paris-based insurtech that creates protection and benefits programmes in the APAC gig economy.
According to reports, the Asia Pacific gig worker community is growing exponentially. Worth US$1.3bn in 2018, it has swelled considerably since the pandemic after many staff with salaried incomes lost their jobs and sought to bridge the income through joining the gig worker community. 
Indeez, which was founded in 2020 following the first lockdowns, was one of the first companies to launch COVID-19 financial protection products for independent workers. It's programme, called #covisure was introduced in January 2021 in partnership with Chubb and covers various independent workers such as drivers, couriers, freelancers, e-merchants, restaurant workers and cleaners. 
At the time of the launch, Indeed wrote on their blog, "The COVID-19 pandemic has exposed new risks and vulnerabilities for independent workers, who often do not have equal access to financial protection."
APAC launch of protective programmes 
Speaking about the new collaboration with Indeez, Simon Weaver, WTW Head of Corporate Risk & Broking Asia Pacific and Head of Australasia, described the gaps in protection for gigi workers in the APC marketplace, as "stark," and the situation has meant many people have been left with no secure income, sick care or  retirement planning.
"The partnership with Indeez will allow us to enable access to their existing protection products within Asia Pacific to the gig workers, and at the same time, enhance and develop new offerings to our shared clients. "
He continued, "Indeez have a unique offering in Europe, and we are excited to work with them to expand the opportunities into Asia Pacific."
Gig economy workers in APAC keen to adopt protection plans
Data based on World Bank estimates in 2019, show that independent workers in the APAC region have grown in number by a steady 30% annually . A recent report by Digicon Asia, points out that since COVID-19, an estimated 15 million people have joined the workforce - and out of this number, 50% are unbanked, and therefore unprotected. 
However, new data suggests that protection programmes are considered a high priority for those that can get them, as a study of 1,183 delivery drivers in Singapore showed that 83% of workers rated accident coverage as an essential part of their cover, while 73% said income protection insurance was also critical. 
The study also noted that of the 80% willing to adopt insurance plans, 90% said they would feel more confident and would be more productive, if they knew cover was taken care of. 
Indeed cutting-edge technology platforms
Currently, Indeez works with a number of digital platforms to create low-cost protection products that include professional liability, accident and income protections.
Vikas Chhariya, Indeez CEO says the demand for independent workers to have some form of security is growing massively - and that Willis Towers Watson has recognised that this area is a key sector that requires urgent attention. However, to facilitate a workable solution, it also requires collaboration to build and innovate at scale.
"Digital labour platforms have transformed the world of work and the need to support this growing and influential workforce is vital," Chhariya said.
Main image credit: Vikas Chhariya, Indeez CEO