Women in Insurtech: Tiina Björk, Anorak's CDO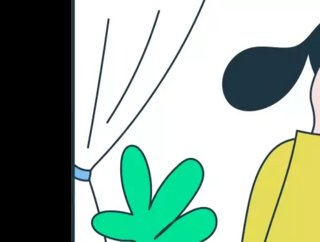 In the first of our series on Women in Insurtech, we chat to Tiina Björk is the Chief Design Officer at Anorak
Tiina Björk is the Chief Design Officer at Anorak - the independent online broker for life insurance, income protection, and critical illness. A Design Director with nearly 20 years of experience in leading and mentoring multi-disciplinary teams and making useful, meaningful digital products and services, she tells us how she got into the insurtech sector, and what she hopes to achieve within it. 
Q) Tell us about your role in insurtech - what does it involve - and how did you get there?
I am the Chief Design Officer at Anorak - the independent online broker for life insurance, income protection, and critical illness - and I head up the team responsible for the brand development and product design. We consider both the user needs and business needs in everything we do and work collaboratively with all the other disciplines, especially marketing, product, and tech to ensure we have a service that reflects our core values and serves the user needs. 
Before I joined Anorak 4.5 years ago, I was a Creative Director at AKQA, Deloitte Digital, and Fjord - designing digital products and services for household brands such as Dyson, Barclays, Unilever, Sainsbury's, and Xbox 360.
Q) What attracted you to insurance - and the sector you are currently in? 
I didn't know much about insurance, let alone life insurance before I started in my current role. However, I quickly realised how old-fashioned and complicated the life insurance sector was from a customers' perspective. 
We all know it's important to look after our loved ones but still, getting life insurance is rarely at the top of anyone's to-do list. It's one of those grown-up, life admin jobs we know we 'should' do, but keep putting off. Like writing a will.
I saw this as a great opportunity to use design and copy/content to engage, educate and guide people through the journey, from the very beginning all the way to the purchase. To help people make informed decisions and feel confident that if they die or become ill, their families will be looked after.
Q) If you weren't in insurtech, what industry would you have chosen to work in, and why?
I've always had a soft spot for mortgages. It's another complex process where people often feel like they're in the dark and out of control. Buying a house is exciting – and emotional – but it often gets overshadowed by the painful process that comes with it.
Q) Is diversity a problem in the insurtech space - and if so, what should we be doing about it? 
Insurance has always been a male-dominated industry, and while we have seen more women become involved, with research from the Chartered Insurance Institute showing that 46% of Certified members are women, there is still a problem at the top. As an industry, we need to be doing more to not only attract female talent to space but also retain them through retention and promotion strategies. 
At the end of the day, we need to be able to relate to all our customers and their needs, and that simply can't be achieved if we do not have an industry that is representative of society. 
Q) How do you see the insurtech space developing over the next five years, with particular reference to your specialty?
From a design perspective, I foresee insurance services becoming more user-centric, providing more tailored solutions and removing more of the barriers people tend to have with insurance in general. 
People are becoming savvier, they understand that price isn't the only deciding factor when it comes to buying insurance – especially life insurance. People want to make right choices and it's our job to guide them in that process.
Q) What inspires you in insurtech today?
I think it's inspiring to see insurance outsiders coming into the space and looking at the problems with a fresh pair of eyes, questioning everything. When companies understand people's real motivations, goals, and barriers – and expectations – they can build brands and services that people love, and return to.
Bio: Tiina Björk is the Chief Design Officer at Anorak - the independent online broker for life insurance, income protection, and critical illness