Why Hurricane Ian is blowing a storm across home insurance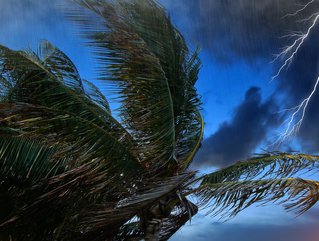 The unexpected arrival of Hurricane Ian has revealed just how underprepared Florida's home insurance providers are for floods
When Hurricane Ian hit Florida, taking with it homes, dreams, and the lives of more than 100 residents, it also revealed shortfalls in an industry that is meant to protect people in the event of an unthinkable catastrophe.
The flooding as a result of the Category 4 storm left 400,573 private residences and businesses in Florida without power and thousands of Floridians homeless. Failures to organise adequate evacuations and storm warnings issued too late were complaints levelled at the authorities handling the crisis.
This is despite the fact that more storms hit Florida than any other state in the US.
With an average rainfall of 59.21 inches annually, along with over 11,000 miles of waterways, streams and rivers, coupled with the flat terrain, means Florida also has a higher risk of flooding than any other North American region.
A lack of insurance options in Florida
Data from the risk modelling firm, Verisk, suggests insurers are now facing $57bn in losses as they try to assess the damage resulting from Hurricane Ian in both Florida and South Carolina.
But instead of improving, the situation has deteriorated.
For example, when hurricanes Irma and Harvey struck in 2017, reports revealed that 80% of the homes devastated by the resulting floods, were not insured.
When Hurricane Ian hit, residential coverage in the worst affected areas ranged from 18% of homes - to just 1.3%.
Incredibly and tragically, many homeowners also believed their basic home insurance coverage would pay out in the event of a flood when only specific cover offers such protections.
A poorly serviced insurance market
But why has the situation become so dire?
Well, Florida has not been prioritised by the major home insurance companies in the US, so options open to customers are thin on the ground.
Reports suggest the State's home insurance market is mainly serviced by regional providers. But State Farm reportedly handles just 8% of Florida's home insurance sector, while other national insurers cover no more than 4% of the market.
The situation has not been helped by weather changes. Climate events are becoming more difficult to predict and the National Climate Assessment's latest findings show that the number of heat waves, heavy downpours, and major hurricanes, as well as the intensity, has increased in the US.
Insurance companies also face extreme challenges when it comes to obtaining reinsurance in the State because the risk factors are so high. To further complicate matters, reports suggest Florida-domiciled property carriers are heavily reliant on the reinsurance market, making them vulnerable to market price rises.
Multiple issues preventing successful insurance coverage
One of the reasons Hurricane Ian wrought such damage, is because Florida's housing market relies heavily on prefab and cheaply built mobile housing - an industry that has mushroomed because the cost of living and rents have increased so sharply. The state has more than 1,600 residential mobile home parks.
This raises the risk of flood and housing damage considerably.
According to a recent report by the Jerusalem Post, a large number of insurers even stopped underwriting policies in Florida sometime before the storm hit, because they faced increasing losses. Meanwhile, a further six became insolvent, and the industry has lost over US$2bn since 2020.
The result is that those residents of Florida, who dutifully took out home insurance policies, some of which will have included flood cover, found their plans cancelled or not renewed. Others who held onto their policies, saw the premiums rise to triple the national average - often taking protection out of reach for households with rising budgets as the cost of living in Florida soared.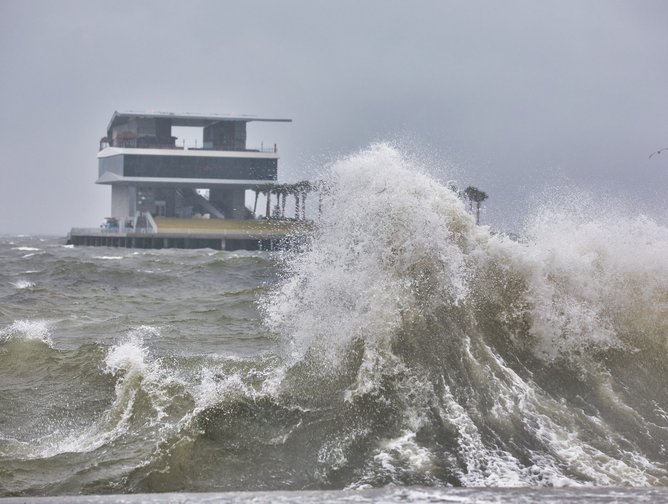 Government insurance cover provides some assistance
However, some customers unable to pay the higher premiums were able to access cover via the government-backed Citizens Property Insurance - which is seen by the industry as a last resort insurance option because it provides policies to parties that are categorised as very high risk.
The fact that Citizens Property Insurance recently passed the one million policies mark is another indication that the offerings open to Florida residents have become so beleaguered because commercial insurers are not servicing the area.
Florida's Flood Insurance Consumer Advocate Tasha Carter, said that despite the disaster, there were still a few options available for people in need. "They may be eligible to obtain assistance through FEMA." Carter said the Federal Emergency Management Agency would also provide grants for temporary housing and home repairs, low-cost loans to cover uninsured property losses for businesses as well as individuals.
Meanwhile, US President Joe Biden approved the state to use federal funding to assist in the recovery process. "Some of those dollars can be used to issue grants directly to impacted homeowners," Carter explained. "As well as providing grants and funding to the communities for debris removal, and any other type of services that are needed to aid in the response and recovery after the storm."
Investment in Florida's home and flood insurance market essential
Jonathan Jackson, CEO of Previsco, an AI-driven provider of advanced forecasting technologies that enable flood resilience, says much can be learned from the current situation.
"Climate change is affecting our weather patterns and this is continuing at a pace…. We must focus on the areas where we can help mitigate risk by building resilience within the communities. With these devastating weather events becoming more and more frequent, planning is essential, along with some key measures to be put in place."
Changes would need to range from better technologies being used to predict weather events and more efficient flood emergency measures being deployed, as well as rebuilding with stricter building regulations so that communities become more storm resilient.
Jackson believes that reducing risk can only be achieved by fully understanding how to mitigate it - and better procedures would be a good place to start. "Simple resilience measures can have a significant impact. For instance, moving vehicles to safe places, moving stock off the floor onto racks, and turning off gas, electricity, and water. Receiving early warnings provides the time to take these resilient actions making it the final piece of the resilience puzzle," he says.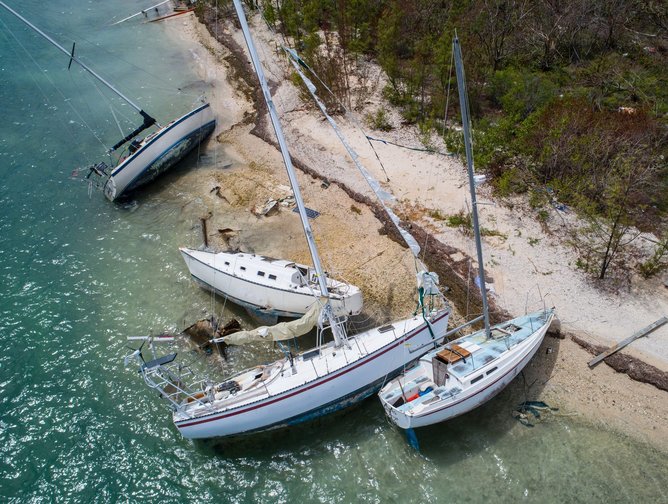 A reassessment of flood zones for insurers
But it's a complicated issue with multiple factors that need to be addressed in order to establish an insurance market that offers the majority, rather than the minority, coverage in hard times. Although, worsening weather conditions certainly don't help matters.
Jackson explains "Insurers are currently assessing the impact of the storm and assessing future risk." But, he warns, as extreme weather events grow more common, coverage could get pushed even more out of reach for residents. "Only 1% of properties outside of flood zones have flood insurance according to The National Association of Insurance Commissioners so there is a significant insurance gap that could be addressed."