Wefox Appoints Former Klarna Exec Hanna Jacobsson to Board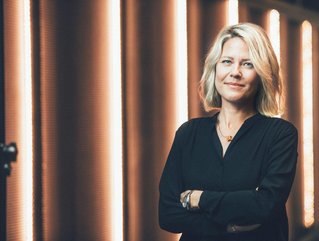 wefox has appointed fintech leader and former Klarna Chief Risk Officer, Hanna Jacobsson, to the Board, to chair insurtech's Risk Committee
wefox, the Berlin-based digital insurance company, has appointed Hanna Jacobsson to the Board. Jacobsson will serve as a Non-Executive Director with immediate effect and will chair the insurtech's Risk Comittee.
The aim of Jacobsson's role on the Board is part of the company's scale and growth strategy. Speaking about the new appointment, Julian Teicke, ceo and founder of wefox said: "As we continue to double our revenues and maintain our focus on growth with a clear path towards profitability, we are also strengthening our Board with the appointment of Hanna who is a senior fintech professional with invaluable experience. To have Hanna join our Board, and chair our Risk Committee, will undoubtedly help us accelerate our strategic priorities - to reinstate the original purpose of insurance, protect people against unforeseen events and support them in their times of need."
Wefox seeks to scale its insurance propositions
Jacobsson's past experience in both insurance and fintech is extensive. An actuary by profession, she specialised in finance in her early career and held roles as vice CFO at Skandia and group CFO at Nordea Life and Pensions. Later on, she expanded her remit to join Klarna as Chief Risk Officer. She has a robust industry reputation and is highly regarded and respected in her field. Her values, experiences, and skill set benefits both established organisations and the fast-growing scale-ups like wefox.
Jacobsson said of her new appointment, "wefox is disrupting and reinventing the world of insurance. In so doing, it has kept people at the heart of the business through its indirect distribution model."
She added "I am looking forward to playing my part in taking insurance to the next level by making it more transparent and more relevant to today's evolving customer by leveraging technology to help customers prevent risk."