US insurtech Ledgebrook raises US$4.2mn in seed fund round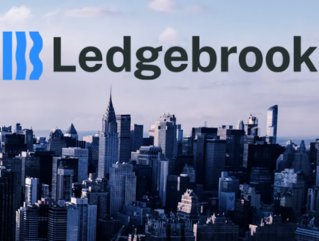 Insurtech Ledgebrook's US$4.2mn seed funding round will be used to expand the insurtech's market presence as it offers new wholesale products
The Boston-based insurtech startup Ledgebrook has raised US$4.2mn in its seed funding round, enabling the company to expand its operations and launch new, disruptive products.
The seed round was led by Brand Foundry Ventures, with participation from American Family Ventures and 15 angel investors. Ledgebrook's seed funding will also enable it to implement new technologies that will service the E&S markets.
Ledgebrook is a marketplace disruptor
Founded in March 2022 and already an impressive presence in the insurtech space, Ledgebrook aims to launch a broad-appetite E&S GL product (with supported excess) to kick-start its value proposition to wholesale brokers. The company will do this and then expand into a range of additional products that it will bring to market next year.
According to reports, the Ledgebrook leadership team is made up of industry veterans with unique and deep insights into why the lack of automation, traditional pricing methods and outdated technology platforms can be enhanced and therefore result in better rates for insureds.
Speaking about the recent funding drive - and Ledgebook's success, Gage Caligaris, Ledgebrook's Founder and CEO, said, "The E&S markets are ripe for disruption as brokers and customers aren't well served by the slow, unsophisticated quoting processes of legacy players."
An actuary by training, Calgaris is keen to usher in the next-gen technology and service to the sector, which has been underserved - and continues to show slow adoption of innovative technologies. "We're building Ledgebrook specifically for the wholesale broker."
Mike Mansell, Principal at American Family Ventures, added, "Our team is thrilled to partner with Ledgebrook, they're bringing innovation to E&S that the segment hasn't seen before."