Insurtech Clearcover ranks 151 on the annual Inc 5000 List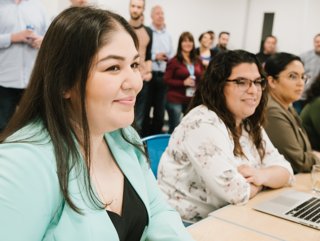 Auto insurtech and startup Clearcover has ranked at number 151 on the 5000 List detailing the fastest growing companies in the US
Auto insurtech Clearcover has ranked at number 151 on the 5000 List detailing the fastest growing companies in the US
The Chicago-based insurtech company Clearcover has listed at 151 of the annual Inc 5000 List which ranks the fastest-growing privately held companies in the US.
The startup's inclusion places it alongside Microsoft, and Google as a household name and an example of sharp revenue growth and technological innovation.
The news follows on from the recent announcement that saw Clearcover's Executive Vice President of People Vikki Caruso named to the 2022 "Notable Executives in HR and Diversity, Equality and Inclusion" by Crain's Chicago Business.
Growth strategy for Clearcover
The auto cover insurtech was launched in 2016 and provides customers with a next-generation solution that is disrupting the insurance market. Founded by Kyle Nakatsuji and Derek Brigham it has also raised more than $300mn in funding and offers auto policies in 20 states with plans for geographic expansion as the year goes on.
In Q1 of 2022, Clearcover also launched Car Care, a new product that offers customers a "digital garage" in the Clearcover app and access to savings of up to 40% on auto maintenance at more than 23,000 auto shops nationwide.
The Car Care solution is the first offering of the Clearcover Advantage benefit that enables Clearcover to provide better value services to customers outside of car insurance coverage.
The 500 List of companies
According to reports, companies on the 2022 Inc. 5000 have demonstrated resilience amid supply chain issues, the war on talent and labour shortages, as well as the impact of the pandemic. A brief look through it shows that among the top 500, the average median three-year revenue growth rate skyrocketed to 2,144%. Collectively, these companies have added over 68,394 jobs to the US market since 2019. Complete results of the Inc. 5000 can be found here.
Clearcover joins 5000 List rankings
Speaking about the news, Clearcover Co-founder and CEO Kyle Nakatsuji said, "It's an incredible honor to be named to the Inc. 5000 list," said "Truly, it's the hard work and dedication of the entire Clearcover team that contributed to building the traction needed to reach this milestone. Our next generation approach to insurance technology will continue to challenge the status quo by accelerating innovation as we aim to build the industry's most seamless and efficient insurance experience for our agents, partners, and customers."
Scott Omelianuk, editor-in-chief of Inc added, "The accomplishment of building one of the fastest-growing companies in the U.S., in light of recent economic roadblocks, cannot be overstated," says. "Inc. is thrilled to honor the companies that have established themselves through innovation, hard work, and rising to the challenges of today."